What To Watch Instead Of 'Star Wars': Movie Theater Options For People Who Don't Want To See 'The Force Awakens'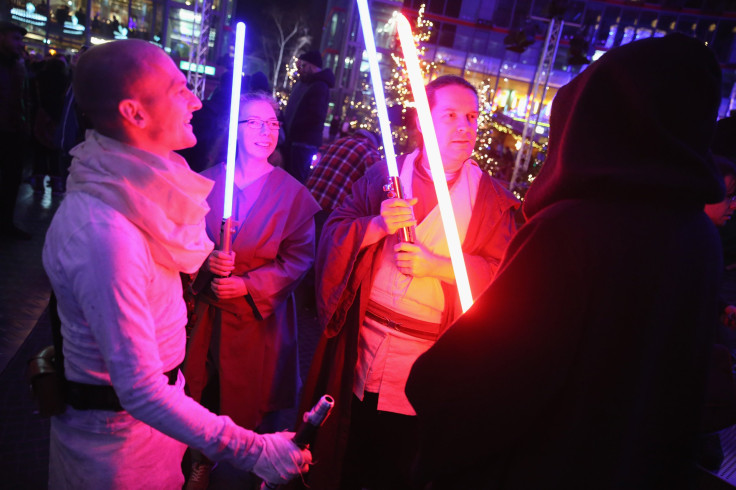 The "Force" is not in everyone. Don't suffer next to your friends, family or significant other if you're not a big "Star Wars" fan. While everyone might be flocking to theaters this weekend to see "The Force Awakens," there are plenty of other movie options for those looking to steer clear of the sci-fi franchise.
"In The Heart Of The Sea"
Throw on a wetsuit and dive into the ocean with Chris Hemsworth, Benjamin Walker and Cillian Murphy. This Ron Howard movie, set in 1820, is about a ship that gets attacked by a large whale. In order to stay alive, "the survivors must resort to the unthinkable."
"Krampus"
If the horror genre is more your thing then check out "Krampus." Adam Scott, David Koechner and Toni Collette star as a dysfunctional family who gets a visit from a demonic force from hell on Christmas. They're getting much more than coal for being bad this year.
"Sisters"
Starring funny ladies Amy Poehler and Tina Fey, this comedy comes out the same day as "Star Wars: The Force Awakens." From "Pitch Perfect" director Jason Moore, the movie is about two sisters who return to their childhood home to clean out their bedroom and throw one last wild party. Maya Rudolph, Ike Barinholtz, James Brolin Dianne Wiest, John Cena and John Leguizamo also star.
"The Night Before"
If you're in the Christmas spirit and want to laugh then check out "The Night Before." The movie came out last month, but is still a good option for those that didn't get around to see it. Starring Seth Rogen, Joseph Gordon-Levitt and Anthony Mackie, this flick is about three friends who get together on Christmas Eve to find the "Holy Grail of Christmas parties."
"The Hunger Games: Mockingjay, Part 2"
Like "The Night Before," the final installment in "The Hunger Games" franchise also came out last month. If for some reason you missed the opening weekend, take advantage of the thinned out crowds to find out how Katniss Everdeen's story ends.
What will you be watching in theaters this weekend? Tweet @AmandaTVScoop.
© Copyright IBTimes 2023. All rights reserved.