What Will Happen To Meghan Markle's Dogs Before U.K. Move?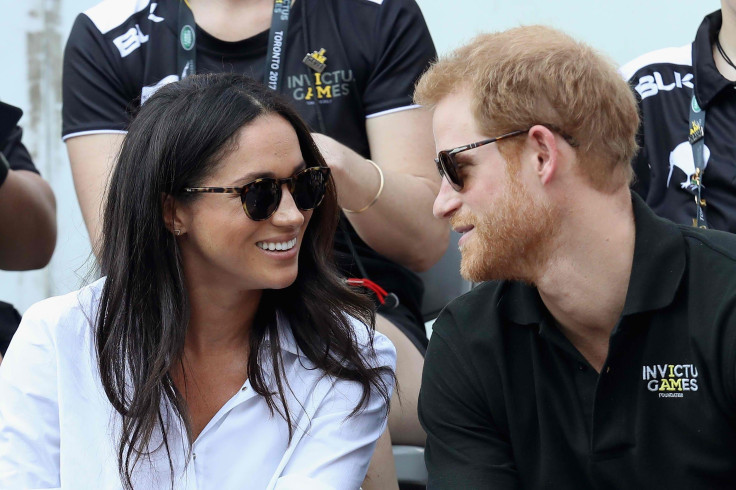 Meghan Markle's pets have to fulfill several requirements in order to be able to move with her to the United Kingdom.
The "Suits" star has a labrador-shepherd named Bogard and a beagle named Guy, which will both have to get vaccinations, receive worm treatments and more so they can stay with Markle in England. "[The dogs] will both have to be microchipped, given a rabies vaccination, plus a blood test 30 days after the rabies vaccination to show it has worked," a U.K. government spokesperson told Us Weekly. "The dogs will also have to be treated against tapeworm and provide paperwork for all of these vaccinations."
In addition, the dogs have to arrive in the U.K. no more than five days before or after Markle does. The "Horrible Bosses" star also has to declare that she will be taking care of her pets and will not be giving them away to another owner. Otherwise, they will be quarantined.
Sources close to the actress know how close Markle and her pets are. In fact, Prince Harry's girlfriend gives them the best food and spares no expense for their comfort. "She is very close to those two dogs. She lets them sleep on her bed and they eat only the highest quality organic food," one source said. "She bought them Union flag dog jumpers to keep them warm when they were puppies. She misses them when she is away and will even get someone to FaceTime her with them."
Another source told Us Weekly that Markle's pet dogs will be staying with her mom, Doria Radlan, temporarily as the actress "settles in the U.K., and then they'll make a permanent move with her."
Meanwhile, Prince Harry and Marke have not yet announced their engagement. However, a source claimed that the royal has already popped the big question and that the actress has said "yes." The two are reportedly already engaged and will be having a summer wedding. Markle is also expected to move in with Prince Harry into Kensington Palace prior to their wedding.
In other news, Markle and Prince Harry will reportedly be flying to Los Angeles to celebrate Thanksgiving with her mom. After the holidays, the couple will fly back to London and live together in Prince Harry's pad in the palace.
Do you think Markle's dogs will eventually be able to move with her to the U.K.? Drop a comment below.
© Copyright IBTimes 2023. All rights reserved.