What Is Xylitol? Dog Dies From Artificial Sweetener In Chewing Gum
A Tennessee family is warning pet owners about the dangers of an artificial sweetener found in chewing gum after their 3-year-old dog died, reports said Thursday. Canon, a husky mix, was healthy until Saturday night, after which he suddenly stopped eating and started drinking a lot of water.
Xylitol,
"He was a very hyper dog. We joke that he was a lot like me. He loved to eat, and he loved to snuggle," owner Christy Figlio said.
She and her husband returned home that day to their two dogs, Canon and Conrad. They immediately noticed something wrong with Canon.
She said the next morning, Canon was "lethargic and not very playful," adding the behavior was uncharacteristic of the dog. His condition worsened by early afternoon.
"Then he started vomiting up the water and so that was the red flag that made us take him to the hospital," Figlio said. "They gave us some IV fluids, a bunch of antibiotics, and told us if he got worse take him on to Nashville's pet ER."
On checking his blood, veterinarians discovered his white blood cell count was "through the roof," Figlio said, adding his liver enzymes were abnormally high as well. Initially, Canon was diagnosed with liver infection and was prescribed antibiotics before being sent home. A little while after he was brought home, he collapsed on to the floor and "started convulsing." The owners rushed him to the emergency vet, who found that an artificial sweetener, xylitol, had caused his liver to weaken.
"I started googling it immediately. You know, I don't know if he's been into any kind of peanut butter, any kind of sugar-free gum. And I looked at home, and we have Mentos gum, and that [xylitol] was the No. 1 ingredient [in it]," Figlio said.
Xylitol is a sugar alcohol which is often used as a substitute for sugar. According to PetMd, it is usually found in sugar-free chewing gums and mints, toothpaste and store-bought baked goods. It is mostly harmless to humans, but it can be lethal to dogs. In extreme cases, it can cause hypoglycemia (low blood sugar), seizures, liver failure or even death in dogs, according to VCA Animal Hospitals' website.
Dogs that get xylitol poisoning can show the following symptoms: vomiting, weakness, lack of coordination or difficulty walking or standing, depression or lethargy, tremors, seizures, and coma.
Figlio said she wasn't sure how Canon got hold of the gum and said veterinarians told her the dog could have picked up the gum from anywhere. Even after hours of treatment, Canon's condition just kept getting worse. Finally, her owners decided to go ahead with euthanasia Sunday.
"I could just tell. I knew we weren't gonna be bringing him home, and I lost my dad a year ago, unexpectedly, and this is a close second," Figlio told Fox News. "I've cried a lot about it,"
"It's a true emergency, because the longer you wait, the more damage it does to the liver," veterinarian Eva Evans said, according to a report on ABC13.
"I had never heard of xylitol poisoning before," Figlio said. "I was always worried about chocolate, but that's nothing compared to this."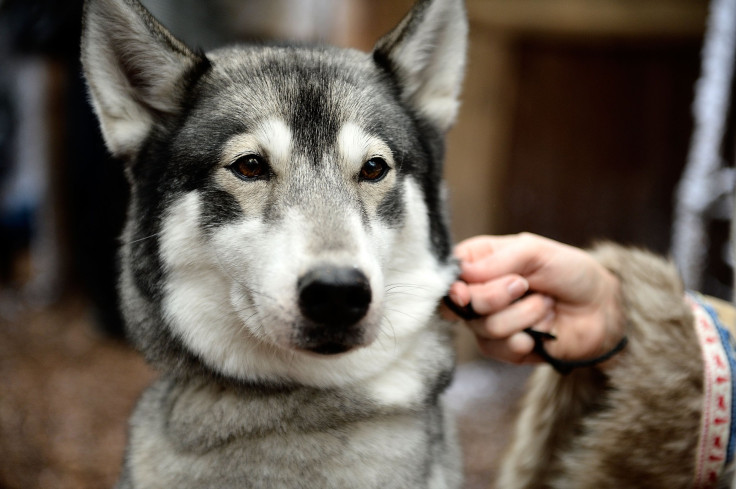 © Copyright IBTimes 2023. All rights reserved.