What's Happening In Syria? Germany Pledges $253 Million In Funds For Syria, Iraq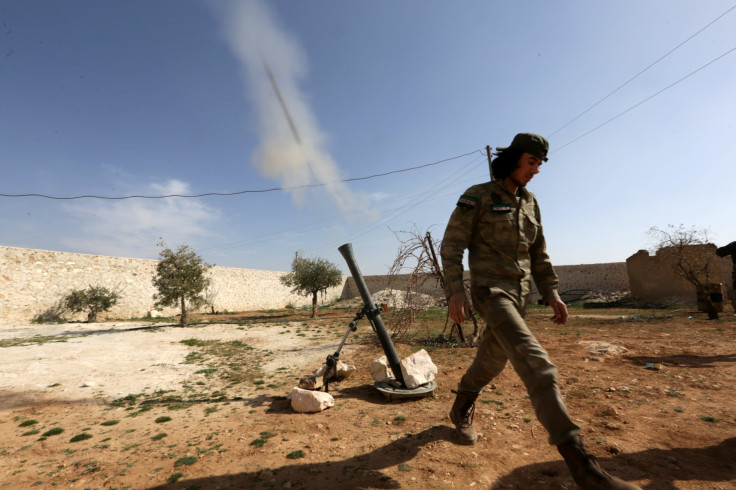 Germany announced Thursday its pledge to provide $253 million in funds for relief aid and rebuilding efforts in the war-torn countries of Syria and Iraq. The comments came soon after the U.S.-led coalition fighting the Islamic State group (also known as ISIS) held a meeting Wednesday, its first since the election of President Donald Trump.
"Germany is already contributing the most to these important stabilization measures and this year we will continue doing this. In Washington, we promised an extra 235 million euros to people in Iraq and Syria for humanitarian aid and stabilization," German Foreign Minister Sigmar Gabriel said, according to Sputnik.
Gabriel added that a lot more needed to be done in terms of providing basic necessities — such as electricity, water, schools and jobs — in these nations. He reportedly made the comments in an interview with Frankfurter Allgemeine Zeitung, a German newspaper.
Read: US Denies Targeting Mosque In Northern Syria
Wednesday's meeting at the State Department in Washington, D.C., saw 68 countries and organizations discuss how best to contain the terrorism threat from ISIS and al Qaeda.
"I recognize there are many pressing challenges in the Middle East, but defeating ISIS is the United States' number one goal in the region," Secretary of State Rex Tillerson said, according to Reuters. However, he added that "as a coalition we are not in the business of nation building or reconstruction," emphasizing that funds should be used to counter the threat from militant groups, and in turn, enable the countries to rebuild themselves.
For this year, over $2 billion in assistance has been pledged for Iraq and Syria by the coalition's partners. With the United States, Turkey and Russia closing in on ISIS strongholds in the two most affected countries, the terrorist group has been losing ground in both Iraq and Syria.
Read: Israeli Fighter Jet Shoots Down Anti-Aircraft Missile In Syria
Tillerson noted that in the last one year, there had been a significant drop in the number of foreign fighters entering Iraq and Syria, and that over one-third of the online propaganda by ISIS had been wiped out.
"Reflecting on the past year or so, we should be encouraged by the significant progress we as a coalition are making," Tillerson said, according to the New York Times.
In comments during the presidential campaign, Trump accused former President Barack Obama of founding the extremist group.
© Copyright IBTimes 2023. All rights reserved.