What's In Trump's New Travel Ban? Full List Of Changes From Executive Immigration Order Shot Down By Courts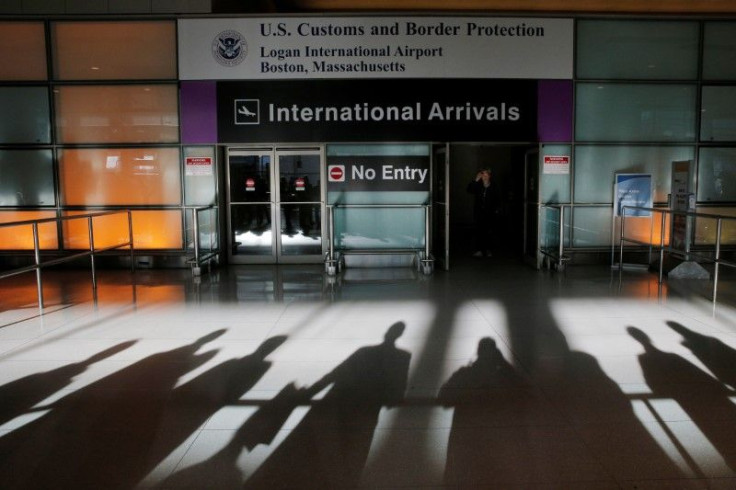 Donald Trump was set to sign a revised executive order travel ban Monday which excludes green card holders as well as travelers from Iraq from those banned from traveling to the United States. As with the controversial order signed last month, which was stalled in federal courts, it suspends arrivals from Iran, Libya, Somalia, Sudan, Syria and Yemen for 90 days.
Secretary of Homeland Security Jim Kelly, Attorney General Jeff Sessions and Secretary of State Rex Tillerson were expected to hold a press conference announcing the new travel ban at 11:30 a.m. EST.
The issuing of the initial order on Jan. 27 sparked immediate chaos at airports across the country. However, this time there will be a waiting period before it goes into effect March 16.
Iraq has been removed from the banned list because the country's government had taken steps toward stricter vetting procedures, a fact sheet prepared by the Trump administration obtained by Just Security said. The inclusion of Iraq on the original executive order had been met with criticism as it excluded thousands of Iraqis who fought or worked alongside U.S. troops.
Legal permanent residents of the U.S. were also to be exempt from the new order, while an indefinite suspension on accepting refugees from Syria has been taken out. Instead, there was no distinction for Syrians from the 120-day ban on the arrival of all refugees, which remained in place.
The order also maintained the same limit on refugee admissions for 2017 of 50,000, down more than 50 percent from the figure under former President Barack Obama.
Refugees who were already in-transit and have had their application approved, along with current visa holders, would still be able to travel to the U.S.
In January, travelers who boarded planes with what at the time were active visas were turned back, as there was widespread confusion among border and custom officials on how to interpret the order that excluded travel from seven Muslim-majority countries. Trump was criticized for a lack of consultation with federal agencies and there was a dispute between the Department of Homeland Security and the White House over whether the order included green card holders.
Spontaneous protests immediately sprung up at airports across the country, including in New York, Los Angeles, San Francisco and Dallas-Fort Worth. The legal challenges arrived swiftly, as well.
More than two dozen lawsuits were filed and last month, the U.S. 9th Circuit Court of Appeals ruled by unanimous decision to continue blocking enforcement of the travel ban, upholding an earlier ruling by federal district judge in Washington James L. Robart.
The appeals panel said the administration had provided "no evidence" that anyone from the seven nations had committed terrorist attacks in the United States. It also firmly rejected Trump's claim that the courts lacked the authority to oversee the president's national security assessments.
Trump immediately responded with an angry Twitter message vowing to fight the order. SEE YOU IN COURT, THE SECURITY OF OUR NATION IS AT STAKE!" he wrote.
Trump also said that his administration would win an appeal "in my opinion, very easily."
However, he soon announced that his next step would be to issue a revised executive order intended to get around the courts' objections to his first.
"The new order is going to be very much tailored to what I consider to be a very bad decision," he said at a press conference last month.
© Copyright IBTimes 2023. All rights reserved.