When Airlines Make It Tough To Compare Fare Prices, Consumers And Third-Party Sites Lose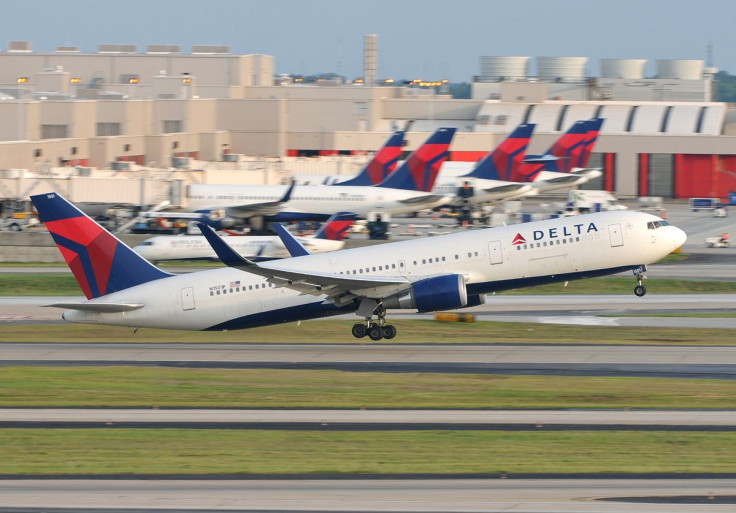 When you're thinking about taking a trip, what websites do you turn to first to check airfares? If you're like most people, you head to a travel search site that gives you the pricing landscape for a multitude of airlines on the dates you want to travel.
Thanks to the proliferation of online travel agencies (OTAs) like Travelocity or meta-search sites like Kayak, it's become relatively easy to comparison shop when it comes to buying airfare. But if airlines have their way, travelers would bypass those sites and book directly through their own websites.
Now, some airlines are instituting new policies -- and sometimes severing ties with OTAs -- to make that happen. Consumers, and the online travel agencies that rely on airline data, would be the biggest losers, experts say.
German carrier Lufthansa, the largest airline in Europe, recently announced that all tickets booked on third-party sites would come with a surcharge of 16 euros (about $18). Delta Air Lines, the second-biggest in the world by passengers carried, yanked its fare information from TripAdvisor and a host of smaller OTAs, while American Airlines, the biggest airline, temporarily pulled its data from Orbitz last year in a tussle over booking fees. And Southwest Airlines decided long ago that the only way to book flights and even see fare and schedule information was to visit southwest.com.
"The consumer's online airfare search is becoming more and more fragmented," said George Hobica, who runs travel deals site Airfarewatchdog.com.
Indeed, 44 percent of all travelers booking on the Internet search online travel agencies and meta-search engines, according to travel research firm PhocusWright. (Online travel agencies like Expedia allow you to book directly through them, while meta-search engines like Google Flights typically redirect you to other booking sites or airline sites themselves.) And consumers typically visit at least three or four sites before making their final picks.
That fragmentation could explode if airlines continue to focus on policies that urge -- and sometimes force -- consumers to book directly at their own websites. They argue that consumers save in the long run because they don't have to pay booking fees that are built into the costs. (Online travel agencies charge the airlines and hotels fees for listing their rooms and fares, along with commissions and so-called global distribution fees.)
But it's clear why airlines want to drive consumers to their own sites. That's where they control the experience and can upsell the consumer with upgrades, flight extras and more, not to mention not having to worry about losing a customer to another airline based on price. And they've tried all sorts of carrots to entice travelers to their websites, like offering extra frequent-flier miles or waiving baggage fees.
"The OTAs are probably shaking in their boots. They're outraged at the Lufthansa move and the Delta move. Imagine if they're not suddenly allowed to sell airfares," said Hobica. "And soon, airlines will start selling hotel rooms. United and Delta are already selling rental cars, travel packages. Airlines would love to be a one-stop shop for travel."
Critics argue that all this spells bad news for consumers, who won't be able to find the most competitive price easily. The Travel Technology Association, a trade group for several OTAs, released a study conducted by Fiona Scott Morton, a professor of economics at Yale, that concludes consumers stand to lose $6 billion a year, or $30 per ticket on average.
And some 40 million travelers, irritated at the thought of having to visit up to 10 sites or download multiple apps to get a sense of how much airfares cost, might forgo travel altogether, the study suggests.
With airline industry profits expected to double in 2015 and seat demand at a high, airlines are more likely to become even bolder when it comes to how their data is distributed.
"It's a good time for airlines to change the way people search for tickets because it's inexpensive for them," said Morton.
"Think back to two years ago, when there were many more carriers and excess capacity. No airline would have ventured to do this -- they'd want their information in as many places as they could get," Morton added. But now, amid capacity getting cut short and increased consolidation, airlines are very powerful. "If there are four major carriers in the U.S., and one pulls their information, that has a big impact. If a second carrier follows suit, an OTA won't have information to offer accurate comparisons," Morton said.
But it's the smaller OTAs that are in jeopardy right now, say most analysts. Larger OTAs like Expedia that drive a lot of volume for airlines are still somewhat immune to the threat. The performance of Expedia shares on Wall Street in the past year, with the price soaring from $70 to $105, does not indicate that the market is worried about what might happen to the company if airlines pull the plug.
Expedia Inc. - Trailing Year | FindTheCompany
"Not every airline participates with every third-party intermediary, and if an agency's costs or servicing outweighs the revenue and profit it generates for an airline, I would expect to see the airline end its relationship with that agency," said travel industry analyst Henry Harteveldt.
Lorraine Sileo, senior vice president for research at PhocusWright, agrees. "Not distributing fare information to certain OTAs that bring airlines a lot of volume could have a negative impact because not every traveler is looking for a brand. They're just looking for a low price."
"Airlines don't want to take steps that may anger the hands that feed them. More than one airline has told me they hope Lufthansa is serious because they believe [online travel] agencies may book away from Lufthansa to avoid paying the fee. These airlines hope to capture that business," added Harteveldt.
Airlines, for their part, are unapologetic about their moves. Delta said in a statement that it "reserves the right to determine who it does business with and where and how its content is displayed." A Lufthansa spokesperson told the BBC that the airline's move was not an effort to discourage comparison shopping: "We rather aim for more transparency."
Steps like the ones Delta and Lufthansa have taken may just end up strengthening the meta-search sites like Kayak, Skyscanner and Google Flights, which offer fare data but redirect consumers elsewhere to book, Sileo said. Unless, of course, some airlines take a hard line like Southwest does; the Dallas carrier doesn't release its fares even to meta-search sites.
The most vulnerable online travel agencies are those that are smaller in size and more reliant on air travel. That's why so many OTAs are building out their hotel-booking businesses, which are far more profitable.
"OTAs continue to focus on hotel, where they get 12 percent to 25 percent commissions, versus air, where commissions are small or nonexistent," said Sileo.
But experts caution that airlines may not want to become too smug -- conditions can change quickly.
"Airlines have to be careful. Business may be good now, but it won't remain strong forever. Memories in this business run long," said Harteveldt. "If an airline is considered to be too arrogant, when the economy softens and airlines need help selling seats, some airlines may find themselves unable to solicit agency support, or find that support may cost them more than they expected."
© Copyright IBTimes 2023. All rights reserved.