When Is Daylight Saving Time 2017? Montana Considers Not Springing Clock Forward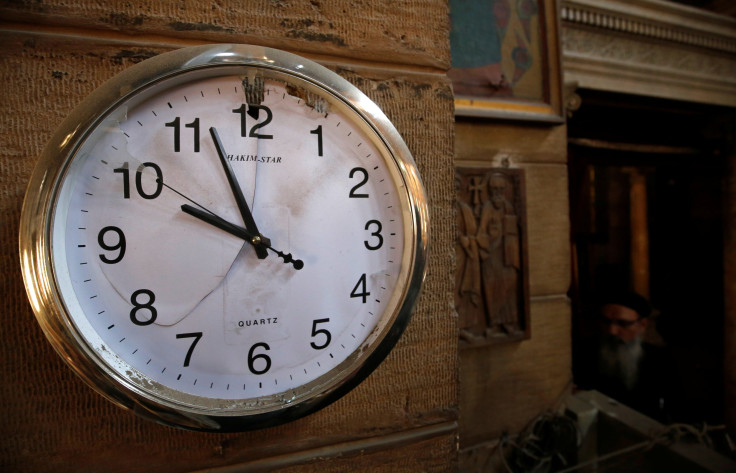 Some people do not look forward to turning their clocks one hour ahead every spring, mainly because they are sleeping an hour less. This may be especially true in Montana, where a hearing was scheduled in the state House of Representatives Wednesday as the state considered to eliminate daylight saving time.
If passed, the bill would institute the state's Mountain Standard Time all year round, according to Montana Record.
Hawaii and Arizona opted out of daylight saving time long ago because they do not recognize the Uniform Act of 1966, which set saving time throughout the U.S. Those states have permanently been on standard time.
A list of the 11 states that considered opting out of observing daylight saving time follows below:
Alaska
Florida
Idaho
Illinois
Michigan
Missouri
New Mexico
Oregon
Texas
Utah
Washington
It can take Americans quite some time to feel the effects of daylight saving. For instance, 11 percent U.S. adults said it takes them more than a week to get back to normal after resetting their clocks, another 29 percent said it takes them a full week, according to Better Sleep.com.
The seasonal time change can also disrupt someone sleeping patterns in addition to helping to cause traffic accidents and decrease productivity levels. To put things into perspective, 4 percent of Americans admitted to getting into traffic accidents because of daylight saving time-related lack of sleep; 9 percent said they were most likely to fall asleep in cars or a meeting; and 7 percent have reported being late to work or an appointment.
There were also those who said daylight saving time affected their mood — 35 percent to be exact. Other side effects of daylight saving time included locking oneself out of the house or even mistakenly throwing away items of importance.
Daylight saving time, also known as "Spring Forward" starts at 2 a.m. Sunday, March 12, 2017.
© Copyright IBTimes 2023. All rights reserved.