When Does Super Troopers 2 Come Out? Farva vs. French-Canadian Mounties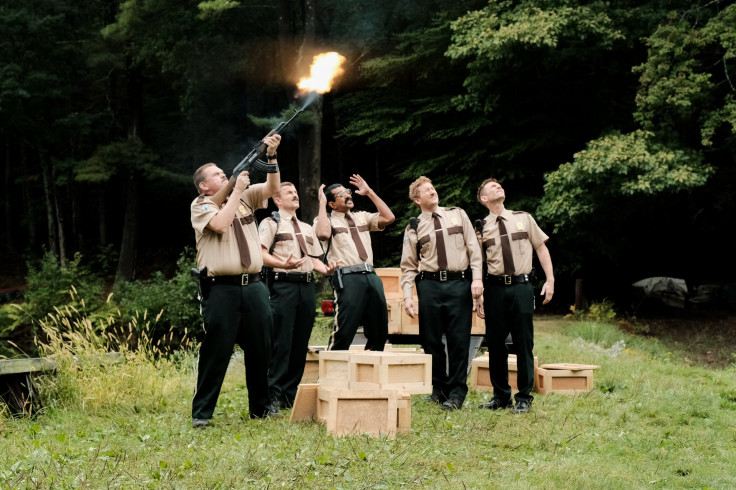 Super Troopers 2, the follow-up to the 2001 comedy film of the same name, is set for an April 20, 2018 release in theaters nationwide. Fox Searchlight Pictures released the official trailer for the comedy that brings the unrly Vermont State Trooper squad back into the limelight.
Director Jay Chandrasekhar is back to reprise his role as Thorny in the new trailer released late Thursday. Farva, played by actor Kevin Heffernan, can be seen shooting a bald eagle in the latest trailer.
The film, to be released on 4/20, appears in the trailer to focus on the troopers finding out a French-Canadian town has somehow been incorporated into American territory. The Vermont State Troopers are tasked with taking over the Canadian Mountie unit and enforcing the law in their own fashion.
© Copyright IBTimes 2023. All rights reserved.