When And How To Watch 'Longmire' Season 4 On Netflix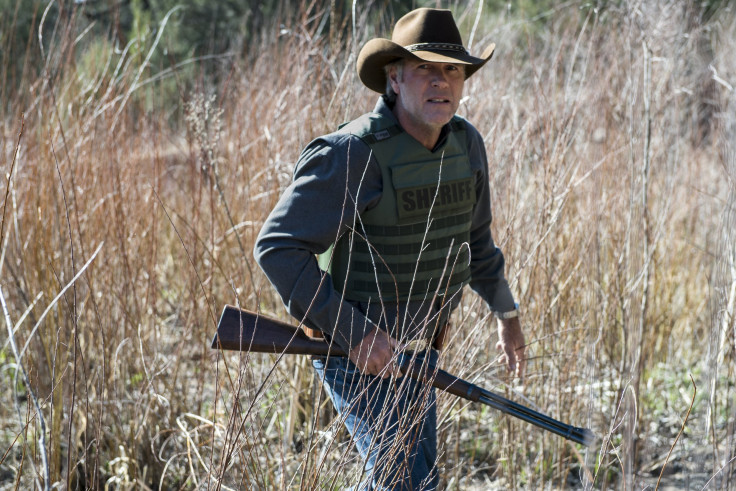 "Longmire" fans can finally celebrate the return of the drama. After A&E decided to cancel the western, Netflix picked up the show for its fourth season. In typical Netflix fashion, all 10 episodes will drop at once, so prepare to binge-watch.
The show centers on Walt Longmire (Robert Taylor), a county sheriff. "Longmire" used to revolve around his search for his wife's killer, but the Season 3 finale finally revealed that Nighthorse (A Martinez) was behind his wife's death. He'll have trouble accepting that over the next 10 episodes. However, fans are also waiting to see if another character will die. Season 4 will reveal who got shot in the finale: Branch (Bailey Chase) or Barlow (Gerald McRaney)? According to TVLine, the premiere will pick up just moments after the finale ended.
Fans who want to tune in to the show the second it's online will need some caffeine. East coast viewers will have to wait until the early morning to watch. Like most Netflix shows, the new season will likely go live at 3:01 a.m. EDT/12:01 a.m. PDT on Thursday.
"Longmire" Season 4 will be available through Netflix's streaming service, which is $7.99 a month. However, first-time users can get a free one-month trial of the service, which is plenty of time to watch all of "Longmire." Even those without a computer can watch. The Netflix app lets users watch the show on tablets and smartphones.
Fans who tune in for Season 4 should not expect this to be the show's swan song. The actors have said that they're hoping for a Season 5, and they certainly don't wrap up everything. "There are some very dramatic developments in Season 4," Taylor told Collider. "If something is resolved, perhaps the manner that it's resolved might blow something else apart. There's a lot of big stuff going on. It's very hard to talk about it without giving anything away, but there's a lot of stuff going on."
Watch the trailer for "Longmire" Season 4 below:
© Copyright IBTimes 2023. All rights reserved.