When And How To Watch 'Pee-Wee's Big Holiday' On Netflix March 18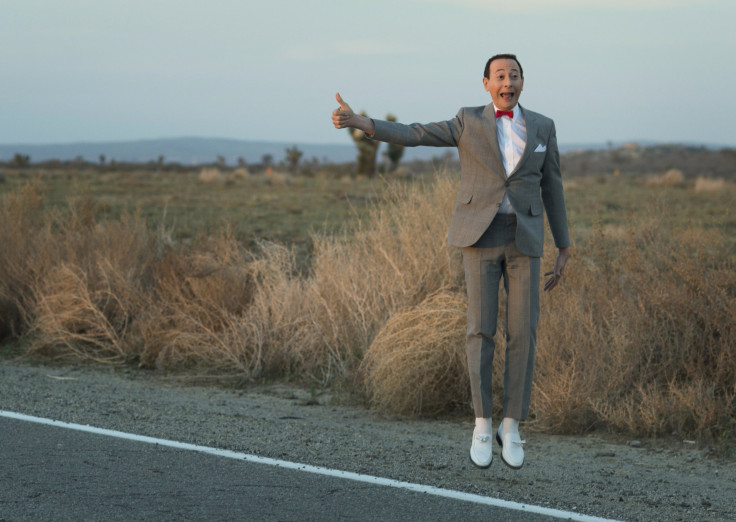 It's been over 30 years since Pee-Wee Herman (Paul Reubens) went on his big adventure, but the iconic character is back with "Pee-Wee's Big Holiday." Pee-Wee is just as goofy as ever and is going to break out of his shell in the new Netflix movie. He will introduce himself to the world when he finally leaves his hometown of Fairville, and discovers some new friends along the way.
To watch "Pee-Wee's Big Holiday" you will need to have a Netflix account. Netflix is available for $7.99 a month but if you haven't signed up yet, you can enjoy "Pee-Wee's Big Holiday" for free. The streaming service offers a free month trial to new users. You'll be able to watch the film on your desktop, TV or even through the Netflix app on tablet or cell phone devices. "Pee-Wee's Big Holiday" becomes available for streaming Friday, March 18, at 12 a.m. PDT and 3 a.m. EDT.
"Pee-Wee's Big Holiday" finds Pee-Wee going about his everyday life in Fairville, which is the town he's never left. While working at the local diner, Pee-Wee meets a "mysterious stranger" played by "True Blood" star Joe Manganiello. Manganiello inspires Pee-Wee to "live a little" by getting out of Fairville to take a holiday. According to the synopsis, what then enfolds is a "story of friendship and destiny," that involves Pee-Wee coming across bank robbers, the Amish and hitchhiking.
According to USA Today, when Reubens learned Pee-Wee Herman would be coming back he immediately called Manganiello to play the role of the person who sparks Pee-Wee's interest to leave his small town. The two actors are friends off-screen and Manganiello said yes to being a part of the film without hesitating.
"I told him I didn't even have to see a script — I'd do it," Manganiello said. "There's no bucket list where you write down, 'Play in a comic duo with Pee-wee Herman.' I still cannot fathom it."
Jessica Pohly, who stars in "Pee-Wee's Big Holiday," told International Business Times that fans can expect big things from the latest chapter of the Pee-Wee Herman story. Pohly plays Pepper, who is one of the bank robbers Pee-Wee encounters in his travels.
"I know that fans are really excited and I think they're going to be really satisfied and psyched. I think this is the kind of movie people will watch over and over again and they will have viewing parties around it," Pohly dished. "I think it will be really satisfying for fans that have been wanting it to have a comeback for so long."
Watch the trailer for "Pee-Wee's Big Holiday" below:
© Copyright IBTimes 2023. All rights reserved.
FOLLOW MORE IBT NEWS ON THE BELOW CHANNELS