When And How To Watch Season 3 Of 'Orange Is The New Black' On Netflix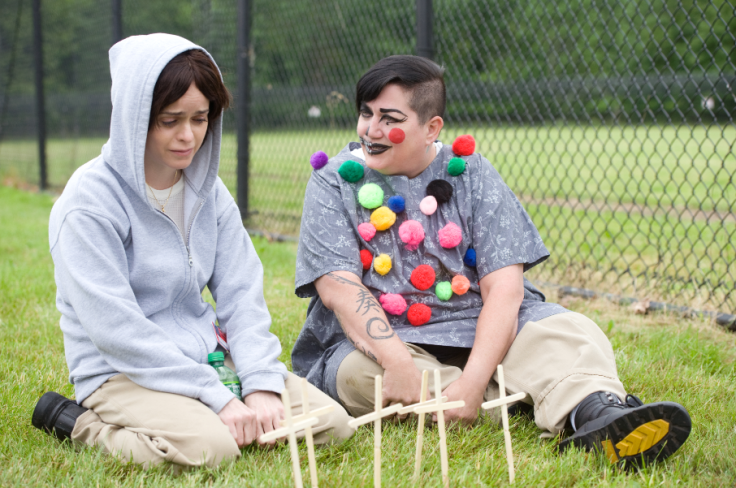 In just a few hours, our favorite jailbirds from the hit dramedy "Orange Is the New Black" will be soaring back into our lives. And according to reports, the ladies of Litchfield will find themselves shackled to even more drama when Season 3 of the Netflix series premieres. So grab a cup of coffee and make sure to call out of work (#SorryNotSorry, boss) because it's almost time to binge-watch all 14 episodes from the upcoming installment of everyone's favorite prison drama.
Season 3 of "OITNB" will be released in its entirety to Netflix on Friday, June 12, at 12:01 a.m. PST. That means us folk on the east coast have to stay off of Twitter (and other spoiler-leaking outlets) and wait until 3:01 a.m. EST to find out what kind of chaos the show's creator, Jenji Kohan, has in store for fans. But Laura Gómez revealed to International Business Times that the new season will definitely be worth the wait.
"This season won't disappoint," the actress recently promised IBTimes, teasing one of Season 3's most surprising moments. "I was incredibly shocked with one specific episode that I read. I was like, we're really stepping up the game this season."
To make sure you don't miss out on the orange-hued insanity, you can tune in to the new season of "OITNB" through any Netflix-enabled device. This will allow users to watch instantly through any Internet-connected outlet, whether it's your computer, mobile device or tablet.
For those who don't have Netflix, you can sign up for a free trial, which will last one month. If you take a liking to the streaming provider, "do nothing and your membership will automatically continue for as long as you choose to remain a member," the Netflix website explains. But those will gamophobia shouldn't fret. Netflix memberships can be "easily" canceled "anytime, online, 24 hours a day."
Are you excited for Season 3 of "Orange Is the New Black"? Sound off in the comments section below what you're most looking forward to seeing in the new installment.
© Copyright IBTimes 2023. All rights reserved.