'Orange Is The New Black' Star Laverne Cox Responds To Caitlyn Jenner; Praises Her 'Courage' Following Vanity Fair Cover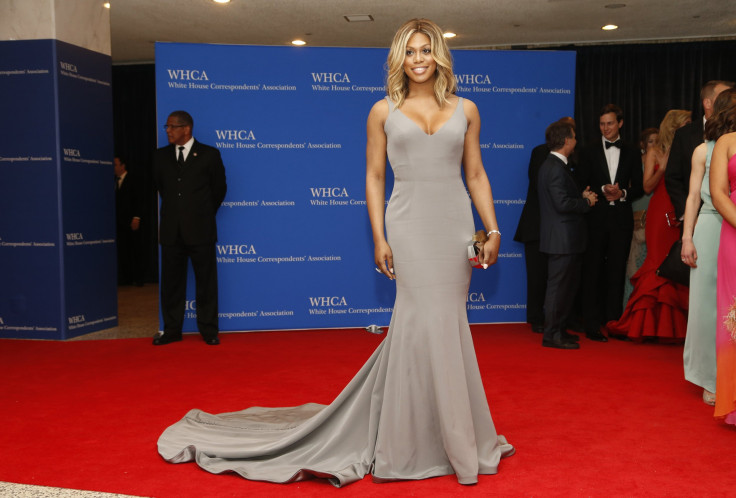 Yesterday Caitlyn Jenner, formerly known as Bruce, introduced herself to the world on the cover of Vanity Fair. In a behind the scenes video from the shoot, the 65-year-old revealed that her transition was made much easier because of the many inspiring transwomen, like "Orange is the New Black" star Laverne Cox, who came before her.
Cox, who has always been an advocate for the LGBTQ community, took time to pen a heartfelt blog about Jenner. In the post, which appeared on her personal Tumblr page, the 30-year-old wrote that she was moved by both the media and the public's handling of Jenner's revelation. The "OITNB" actress also applauded Jenner for finally being able to "present her authentic self to the world." While Cox briefly discussed the former Olympian's appearance, calling her "gorgeous," she largely focused on the "courage" it took to take this bold step after spending many decades in the public eye as a man.
"Yes, Caitlyn looks amazing and is beautiful but what I think is most beautiful about her is her heart and soul, the ways she has allowed the world into her vulnerabilities. The love and devotion she has for her family and that they have for her. Her courage to move past denial into her truth so publicly," she wrote. "These things are beyond beautiful to me."
As E! News reported, Cox was elated to see such an outpouring of support for Jenner, but was hopeful that the positive energy would be channelled into more than just sweet messages on social media. Her post begged that Jenner's fans begin looking for ways to bring about change, whether it be simply "changing the hearts and minds" or people with negative views of transgender people or by "shifting public policies" to be more inclusive.
Cox wasn't the only one rushing to social media to show Jenner some love. As we previously reported countless fans and fellow celebrities shared photos from the shoot on Instagram and Twitter alongside heartfelt messages for the star. While each message was different, most echoed similar sentiments -- Caitlyn Jenner is a total bombshell.
Jenner has yet to respond to Cox's essay. She did, however, take to her new Twitter page to briefly thank her supporters.
© Copyright IBTimes 2023. All rights reserved.