When And How To Watch 'Voltron: Legendary Defender' Season 1 On Netflix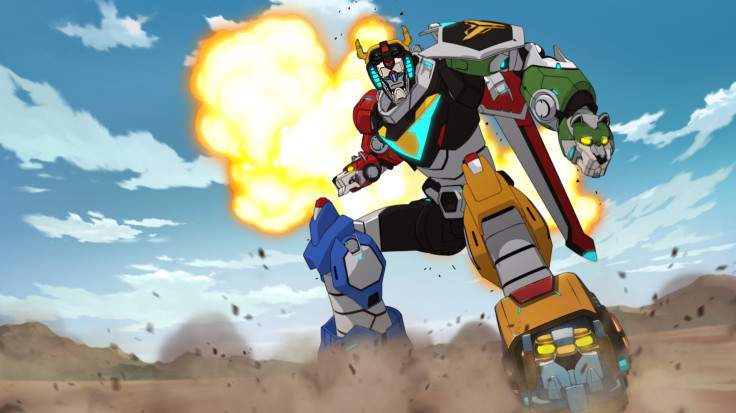 "Voltron" is back! Netflix is rebooting the popular animated series from the '80s on Friday with "Voltron: Legendary Defender." The DreamWorks cartoon follows five heroes who come together to fight evil forces. With a cult following from the original, many fans will want to watch as soon as the show hits Netflix. They should get their coffee ready.
"Voltron: Legendary Defender," like most Netflix series, releases on the East and West coasts at the same time. That means California fans don't need quite as much caffeine. The season will premiere on Netflix on Friday, June 10, at 3 a.m. EDT/midnight PDT.
The series is only going to be available on Netflix, so make sure you have an account. New users can get a free 30-day trial, which will be plenty of time to see all 13 episodes, but returning subscribers can choose from a variety of plans starting at $7.99. Users can watch on almost any internet-connected device. The website can be used on desktops and laptops while mobile devices like smartphones and tablets can utilize the Netflix app.
Five teenagers star as superheroes in "Voltron: Legendary Defender." They unite their flying robotic lions to form Voltron, a massive, powerful robot. They'll be fighting Emperor Zarkon (Neil Kaplan), the Galra Empire leader who has been searching for Voltron for thousands of years, Entertainment Weekly reports.
Most Netflix series are highly serialized, and viewers shouldn't expect that to change just because "Voltron: Legendary Defender" is animated. Showrunner Joaquim Dos Santos said the streaming service encouraged them to do away with the recapping that is commonly found in cartoons. "The standard sort of model on past shows that we've been on is, if the shows air out of order, you totally have to be able to follow it as well," Dos Santos told IGN. "So we've gone for that highly serialized vibe. You know, there are still one-offs and stand-alone episodes, but they fit into a much bigger picture. That's been a huge, exciting element for us as storytellers."
"Voltron: Legendary Defender" premieres on Friday on Netflix.
© Copyright IBTimes 2023. All rights reserved.