When Will Kate Mansi Leave 'Days Of Our Lives'? Actress Says It's Her Final Month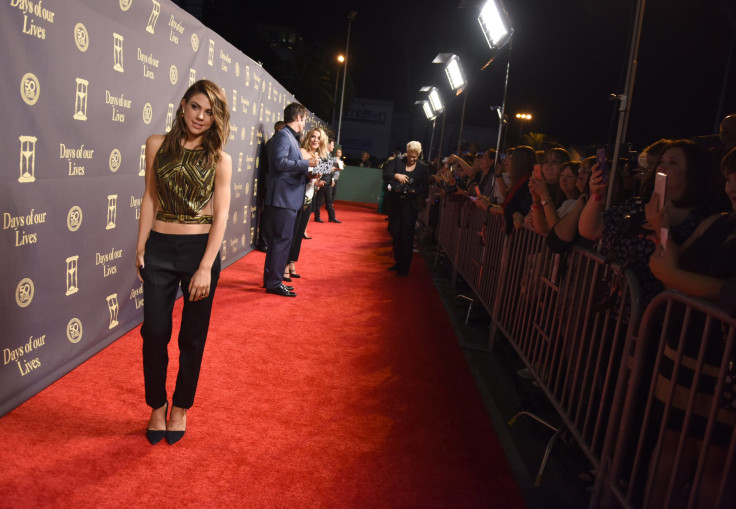 "Days of Our Lives" fans know that the end is near for Abigail Deveraux — at least the version they've come to love. Actress Kate Mansi announced her departure in January, and her final episodes are going to air soon.
"Thanks to @nbc6inthemix @kellynbc6 for having me as a guest to talk about my final month with @nbcdays," the actress captioned a photo on Instagram.
"Days of Our Lives" audiences knew that Mansi would be leaving the NBC soap opera soon. The 27-year-old announced her departure in the winter, and she assured viewers that she would see her character through her current story arc.
"I must say that I have thoroughly enjoyed every single beautiful and messy moment of being Abigail and will always treasure our time together. I want to be very clear in saying that this was not a decision I took lightly," she wrote on Instagram in January. "It was important for me to see Abigail through the most recent storyline, as well as through the show's historic 50th anniversary celebration."
While Mansi is leaving, the same can't be said for Abby. Soaps.com reports that earlier this spring, NBC was seeking a new actress to play her. A casting hasn't been announced yet.
There's no shortage of drama in Mansi's final weeks on the show. On last week's "Days," Abby was visited by her husband, but that became a setback. She decided to completely shut out Chad (Billy Flynn). Will he be able to win her over before Mansi leaves the show?
"Days of Our Lives" airs weekdays on NBC. Check your local listings for times.
© Copyright IBTimes 2023. All rights reserved.