When Will Princess Beatrice, Edoardo Mapelli Mozzi Have Kids? Pregnancy Odds Revealed
She has only announced her plans to marry her boyfriend of one year, but royal fans are already wondering when Princess Beatrice will welcome kids with Edoardo Mapelli Mozzi.
The couple, who announced their engagement in September and a projected wedding date in 2020, will already have one child in their lives after they wed, Mozzi's son, Christopher Wolfe, 2, but royal fans are hoping stepmom isn't the only kind of parent the eldest daughter of Prince Andrew and Sarah, Duchess of York, is.
According to Express UK, punters believe that if the Princess weds her fiancé in the Spring, that she will mirror her cousin-in-law, Kate Middleton, when it comes to how long she'll wait to announce a pregnancy, meaning 2021 is the year that is most likely to see a baby announcement. Middleton and Prince William announced they were expecting their first child, Prince George, in December 2012, one year and seven months after their April 2011 wedding.
"Everybody is excited for another royal wedding next year and it might not be too long until Princess Beatrice and her fiancé Edoardo Mapelli Mozzi start a family," Coral spokesperson Harry Aitkenhead told Express. "We make 2021 the favorite in our market for the year their first child is born."
The current odds are 6/4 for an announcement in 2021, 2/1 for 2020 and 4/1 for 2022 or later.
If Princess Beatrice did wait until 2021 to announce she was expecting a child, she would be following a similar path as not only Middleton, with whom she reportedly has a contentious relationship, but also her own mother, Sarah, Duchess of York, and potentially her sister, Princess Eugenie. While Eugenie has not yet announced a pregnancy, she has already notably been married a year, suggesting she is waiting on the baby front. Their parents welcomed Beatrice in 1988, two years after their wedding in 1986.
She could also follow the same timeline as her late aunt, Princess Diana, who wed Prince Charles in July 1981 and announced she was pregnant with Prince William in November of that year. Meghan Markle also followed a similar timeline, marrying Prince Harry in May 2018 and announcing her pregnancy in October of that year. She gave birth to her first child, Archie Harrison, just 12 days before her first wedding anniversary.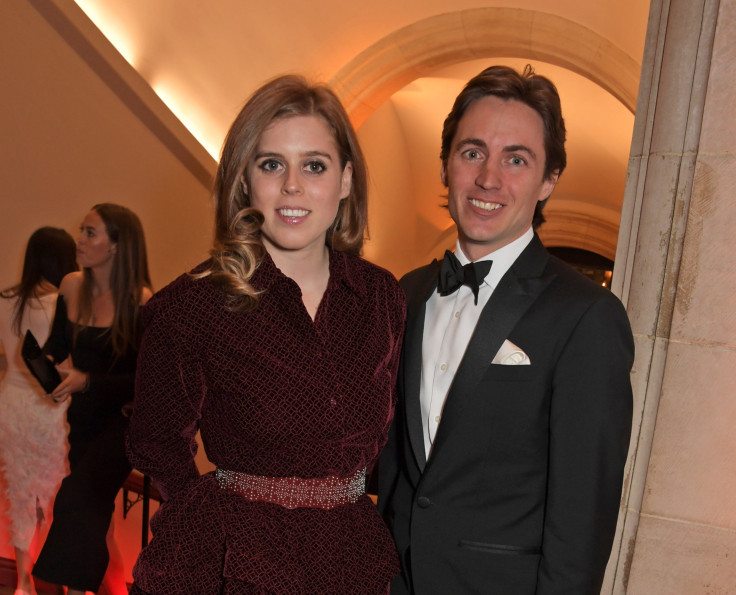 © Copyright IBTimes 2023. All rights reserved.