Where Is Hawkeye During 'Avengers: Infinity War'? Everything We Know So Far
Hawkeye is missing. He wasn't in the first "Avengers: Infinity War" trailer in December, which wasn't a huge concern since it was just a teaser. However, he hasn't appeared in any of the other videos or movie posters since, and the Marvel flick will be in theaters in just a month. Fans are wondering what happened to Jeremy Renner's character.
Clint Barton, also known as Hawkeye, was last seen being rescued from prison after violating the Sokovia Accords with Team Cap. Steve (Chris Evans) rescued Clint and others, but it isn't clear where they went after. The "Infinity War" trailer makes it clear that some are on the run while the "Ant-Man and the Wasp" trailer reveals that Scott (Paul Rudd) went home and is on house arrest.
However, the latest posters, released Monday, still don't give us any clues about Hawkeye.
Luckily, fans have been given some hints about Hawkeye's story in "Avengers: Infinity War." Here's everything we know so far (spoilers ahead!):
Flying Solo: There's Team Cap and Team Iron Man, but then there's Hawkeye. "Avengers: Infinity War" directors Joe Russo and Anthony Russo confirmed that Clint won't be with the rest of the heroes.
"The characters on Cap's side coming out of the Civil War, some made certain decisions and others made other decisions that led to different paths in them dealing with oversight in this movie in a different way," Joe told press (via ComicBook.com). "So Hawkeye's on his own journey in this movie."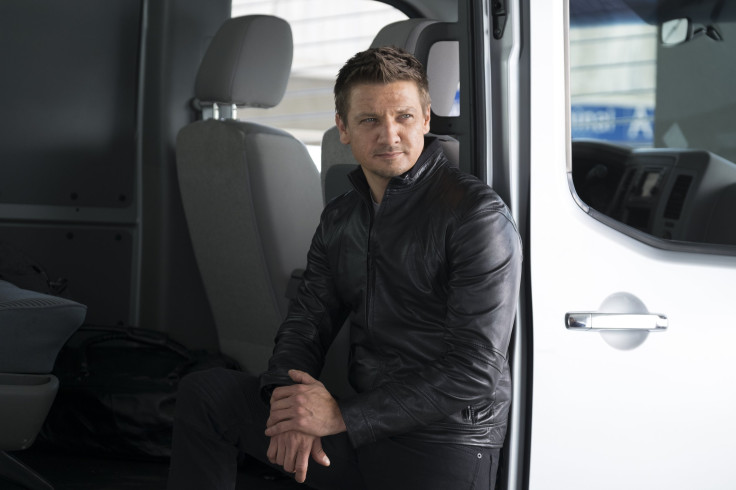 "He has a unique reaction to the civil war situation that puts him in a special spot in this film," Anthony added.
Writer Stephen McFeely compared "Infinity War" to CMT's "Nashville," which is known for having a lot of different storylines that don't necessarily intersect. "It's 'Nashville,' so everyone's in a different bubble," McFeely explained when asked about Hawkeye's storyline. "Some bubbles come together and break apart, some bubbles come together for the third act. That kind of stuff."
Haircut: Barton is definitely in hiding. Like the others on Team Cap, he changed his hair. Renner has a sort of wide Mohawk in Vanity Fair, the only "Avengers: Infinity War" marketing that has included the archer. His outfit is pretty much his "Civil War" costume, but we can't trust that. Remember that Captain America wore his "Winter Soldier" suit and Bucky (Sebastian Stan) still had his old arm in that photo shoot.
Barton Family: Laura (Linda Cardellini) is set to return in "Avengers: Infinity War." Clint's wife was last seen at the Barton family farm with their three children. Her return indicates that Hawkeye's story might be particularly personal this time. It'll be interesting to see how she becomes involved, considering Hawkeye likely has to stay away from his family to avoid arrest.
New Toys: Clint isn't hiding out and avoiding the superhero life, despite his many attempts at retiring. Prop master Brandon M. Davis hinted that Barton is ready for battle. "Hawkeye is getting a lot of cool new stuff," Bobbitt said. "We're developing a lot of interesting stuff for him. All in the, sort of, bow related but some new gadgets he has in addition to the bow."
Renner Is Excited: O.K., this might not seem like a big deal, but let's remember that Jeremy Renner has been pretty honest about his feelings. The actor previously admitted he wanted Hawkeye to be killed off during the first "Avengers" because Clint was just Loki's possessed minion. He sounds much happier with his storyline now, though.
"We're doing a lot of really wondrous things that I've always wanted to do with this character … I think everyone will be very pleased when they find out what happens," he teased to South China Morning Post in December.
He probably wouldn't be singing the movie's praises like that if he didn't have a juicy storyline.
Ronin: In the same interview, Renner played dumb when asked about Ronin. However, "Avengers 4" set photos revealed that Renner was seen in the Ronin costume, hinting that Hawkeye is taking a dark turn.
In the comics, Hawkeye became Ronin after being brought back from the dead. With all the death being teased for "Avengers: Infinity War," it's safe to say that is still an option for Clint. Of course, that will not be confirmed until the movie hits screens everywhere.
Fans will have to see "Avengers: Infinity War" when it hits theaters April 27 to discover what Hawkeye is really up to.
© Copyright IBTimes 2022. All rights reserved.
FOLLOW MORE IBT NEWS ON THE BELOW CHANNELS