Where Is Tom Felton Now? Update On Draco Malfoy Actor Ahead Of 'Harry Potter And The Cursed Child'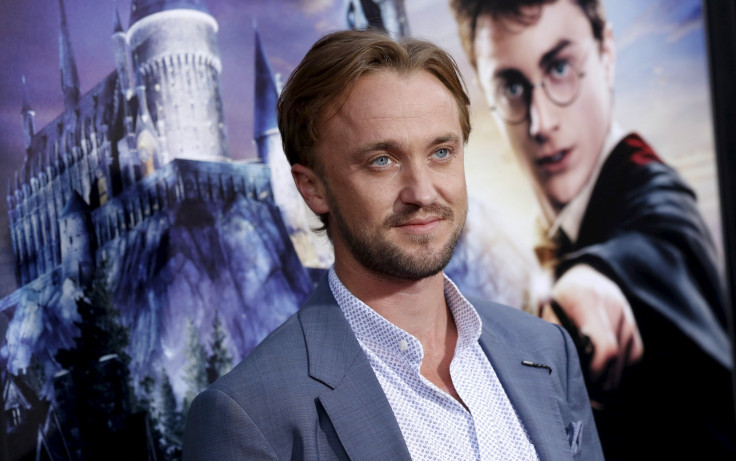 Fans of the "Harry Potter" franchise learned to hate Draco Malfoy thanks to the perfectly despicable performance of British actor Tom Felton. But Tom Felton will not be on stage when Harry Potter makes its triumphant return this weekend.
"Harry Potter and the Cursed Child," the London stage production of the official eighth book in the "Harry Potter" series by J.K. Rowling, officially opens Saturday in London's West End theater district. However, the role of the villainous Draco Malfoy will be played by British TV actor Alex Price instead — the play is set decades after the events in the last book and film installment of the franchise and producers needed an older actor than Felton to play Malfoy. So what has Felton been up to since starring in "Harry Potter?"
Since the conclusion of the "Harry Potter" film franchise, Felton has been busy, although he has not maintained the same level of fame as his co-stars. He has made numerous film appearances, including 2011's "Rise of the Planet of the Apes," which was a blockbuster hit. However, his film career has largely consisted of smaller scale independent movies, such as 2013's "In Secret" and 2014's "Against the Sun."
Felton has spent a lot more time on television, appearing in the 2012 mini-series "Labyrinth" the 2014 TNT drama "Murder in the First" and, most recently, the popular CW superhero series "The Flash." Felton will portray the comic book character Julian Dorn in the upcoming "The Flash" Season 3. The character is rumored to be the alter-ego of supervillian Dr. Alchemy.
Felton is also a musician who has released four EPs since 2008, though it has been almost five years since he released any new music.
Felton is not married, but has been with his longtime girlfriend, Jade Olivia, for over eight years.
© Copyright IBTimes 2023. All rights reserved.