Where Is Xur This Week In 'Destiny'? The Agent of Nine's Location, Exotic Items And Times Dec. 4 - Dec. 6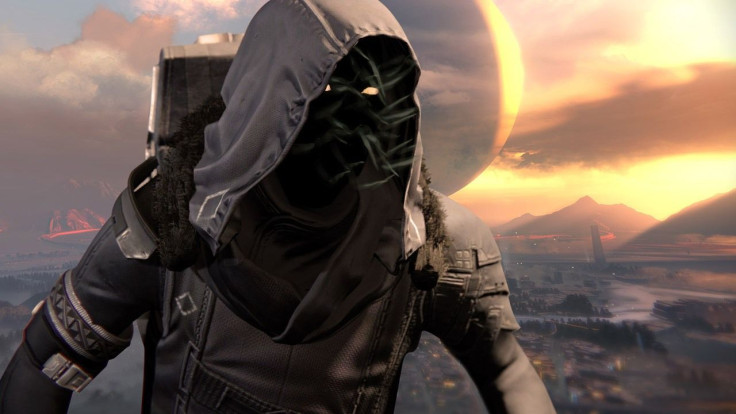 Xur has been a bit of a disappointment of late. Everyone's favorite clandestine "Destiny" merchant hasn't been delivering the notable loot that players have come to expect from the Agent of the Nine. It's a new week and a new month, so hope springs eternal for Xur's loot. The merchant is holding his holiday pop-up shop from Friday at 5 a.m. EST until Sunday at 5 a.m. EST.
Interestingly, Xur decided he needed a change of scenery this week. Instead of his usual spot in the Tower, Xur has moved to the Reef. Maybe the lease ran out or his rent was raised, but players can find the merchant easily enough. Last week was solid for players looking to spend their Strange Coins. There was the Helm of Saint-14, the Crest of Alpha Lupi and Light Beyond Nemesis helmet. The most intriguing item was the Fourth Horseman weapon, but even this shotgun has a few drawbacks that may deter players.
For this week, the Xur items are as good as they have been in a while. A new weapon is in stock along with some nice gauntlets and helmets. The highlight is the Telesto fusion rifle. Many players will be eagerly parting with their Strange Coins to pick up this weapon.
Xur Items for Sale:
Gauntlets: Ruin Wings (Titan)
Helmet: Skyburners Annex (Hunter)
Weapon: Telesto
Helmet: The Stag
Legacy Special Weapon Engram
Glass Needles
Three of Coins
That's a pretty decent lineup for "Destiny" players. Whether you're a trial, PvP or PvE player, there's something for everyone. For those who find Xur's items lacking, there's always next week. Will you be spending your Strange Coins this week?
© Copyright IBTimes 2023. All rights reserved.