White House Staffer Tests COVID-19 Positive After Close Contact With Biden, Who Tests Negative
KEY POINTS
The White House staffer is fully vaccinated and has received a booster shot
Biden tested negative and will continue with his activities as scheduled, says Psaki
A White House aide who traveled with Biden to Scotland last month had also tested positive
A White House staffer has tested positive for COVID-19 after having been in close contact with President Joe Biden, but the latter has since tested negative of the virus. The staffer has been fully vaccinated and even received a booster shot.
In a statement Monday, White House press secretary Jen Psaki confirmed the positive case of a midlevel staff member who was not identified, The Hill reported.
The staffer and Biden spent 30 minutes together on an Air Force One on Friday as they headed to Philadelphia from South Carolina. Psaki said the staffer tested negative before the trip but started showing COVID-19 symptoms by Sunday and then tested positive Monday.
The president, on the other hand, went through an antigen test Sunday and a PCR test Monday, both coming out negative. Biden is also fully vaccinated and has also received his booster.
Psaki previously said that 99% of White House staffers are vaccinated under the president's vaccine mandate requiring federal workers to be vaccinated. She also acknowledged that the White House expected breakthrough cases in the government but has been urging booster doses among employees.
Other people on board the Air Force One who were also in close contact with the infected aide have been advised to get tested, but Psaki noted that the president "will continue with his daily schedule" as the U.S. Centers for Disease Control and Prevention (CDC) does not require fully vaccinated people to undergo quarantine or isolation after getting exposed to the virus.
This is not the first time a White House staffer who traveled with Biden has tested positive of the coronavirus. Last month, Bloomberg reported that an aide who traveled with the president to Scotland contracted the virus and was placed on quarantine abroad.
An official with knowledge of the matter and who spoke on condition of anonymity to The New York Times said Biden was not in close contact with the staffer. Biden was then tested on the same day the aide tested positive but the president's results came out negative.
Biden was accompanied by a large delegation on his Scotland trip, which included Secretary of State Antony Blinken and National Security Adviser Jake Sullivan. There were also press officials who interacted with both journalists and other White House officials who went on the trip.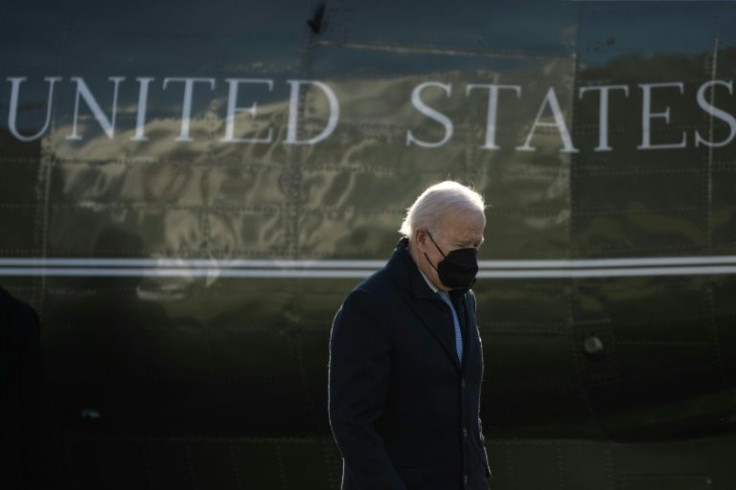 © Copyright IBTimes 2023. All rights reserved.