White Michigan Man Charged With Hate Crime For Attacking Black Teen With Bike Lock
KEY POINTS
Lee Mouat, 42, has been charged with hate crime for assaulting Devin Freelon, 18
Mouat was visiting a city park in Michigan when the incident happened
He is scheduled for a pre-trial hearing on Oct. 30
A white Michigan man who allegedly hit an African American teen with a bike lock after yelling "black lives don't matter" was charged with a federal hate crime Tuesday.
Lee Mouat, 42, of Newport, has been charged for "willfully causing bodily injury" to Devin Freelon, 18, "because of the teenager's race," according to a news release from the U.S. Department of Justice.
The incident happened on June 6 in a parking lot at Sterling State Park in Monroe, a city park located about 37 miles south of Detroit. Mouat, who was visiting the park with his family, confronted a group of African-American teenagers and told them they "don't belong on this beach," according to a criminal complaint filed Tuesday in the Eastern District of Michigan.
"Mouat approached them, and Mouat and the young men began yelling at each other," according to the complaint. "Mouat walked to his vehicle and retrieved a chain bike-lock, returned to the group of young men, and struck one of them in the jaw with the bike-lock."
The Black teen suffered "facial fracture, lacerations, and the loss of several teeth" due to the attack, the complaint stated.
Freelon was a senior student at the Orchard Center High School at the time. A witness told cops that Mouat got angry over the loud music the group was playing. The witness recalled hearing Mouat say the N-word and calling the teens "monsters." "I wish someone would say something to me so I can beat them," Mouat said, according to the witness record.
Another witness recalled that he repeatedly used the N-word. "I'll bash their heads in if they don't turn [their music] down," the witness heard him saying, according to the complaint. A third witness recalled Mouat shout "Black lives don't matter" at the teenagers.
Mouat was previously arraigned on June 9 regarding an attack where a county judge handed him the state charges of ethnic intimidation, assault with intent to do great bodily harm less than murder and assault with a dangerous weapon.
Mouat can face up to 10 years in prison if he is convicted in the new federal hate crime charge. He hadn't entered a plea in the state case and was being held in Monroe County Jail as of Wednesday morning. He is scheduled for a pretrial hearing on Oct. 30, according to NBC News.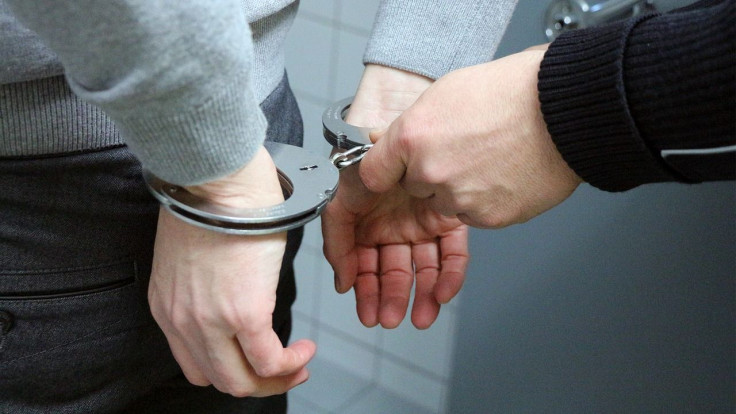 © Copyright IBTimes 2023. All rights reserved.
FOLLOW MORE IBT NEWS ON THE BELOW CHANNELS