Whitney Houston's Daughter Bobbi Kristina Brown Says On Twitter That She Is Married To Nick Gordon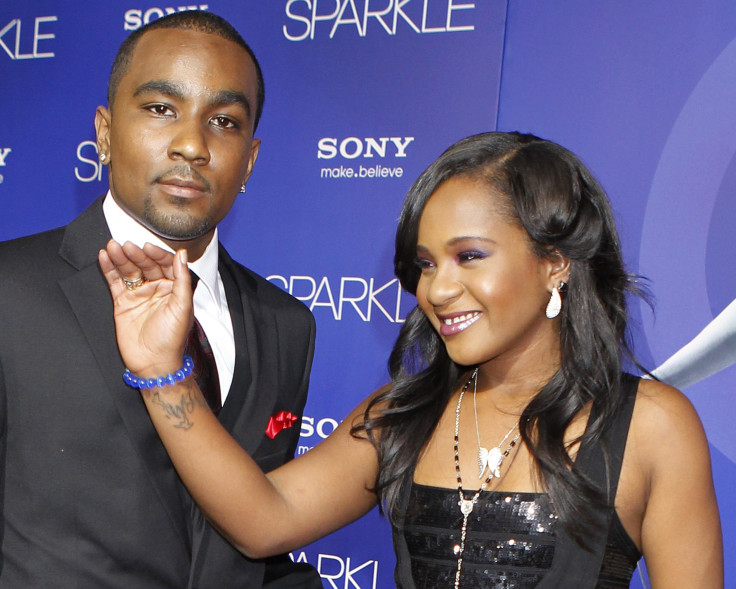 Bobbi Kristina Brown, daughter of late singer-actress Whitney Houston, said on Twitter that she was "happily married" to Nick Gordon.
Brown, 20, on Thursday tweeted a picture of her and Gordon's hands, showing what appeared to be wedding bands.
"@nickdgordon! #HappilyMarried. So#Inlove. If you didn't get it the first time that is," Brown's tweet read, while a sticker in the picture read, "Yerp!"
According to reports, the relationship of Brown and Gordon has always been a matter of debate, as Gordon was Houston's son, although she had never legally adopted him. The singer raised him alongside Brown after she learned that Gordon's biological mother could not care for him. The couple's relationship has been always a little uncomfortable for many, as Gordon is called Brown's brother.
The two reportedly were engaged but soon called it quits, but later got back together in July 2013. Brown after her engagement once wrote on her Facebook page that she was tired of hearing "Eww you're engaged to your brother."
Brown wrote on her Twitter on Friday: "Don't think 4 a sec that a ceremony isn't in store this year…!? there will be a wedding & a gorgeous1at that." This was again followed by another tweet which read: "Nothing is ever official until it's done under the eyes of god. @nickdgordon much love!"
The news of their wedding is confirmed by Brown's tweet but she is not currently responding to any questions regarding her marriage.
© Copyright IBTimes 2023. All rights reserved.