Who Is Brandi Weaver-Gates? Former Pennsylvania Beauty Queen Accused Of Faking Cancer To Appear In Court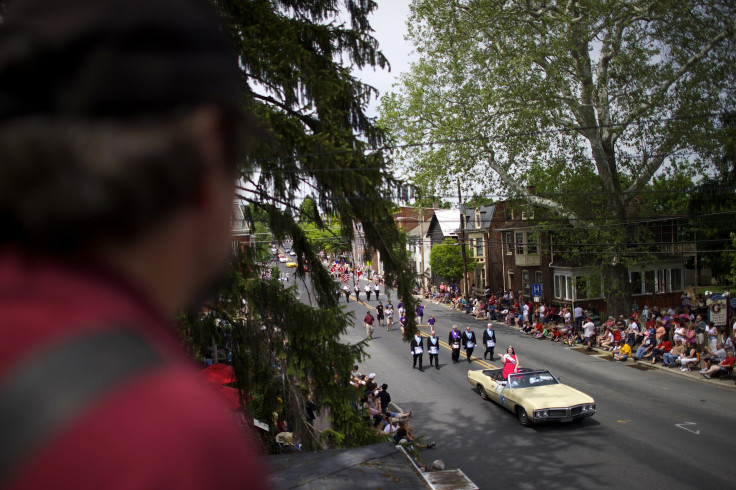 A former Pennsylvania beauty queen accused of lying about cancer to trick fundraisers into donating money to her will appear in court Wednesday, the New York Daily News reported. Brandi Weaver-Gates, 23, was arrested in August and is charged with theft by deception and receiving stolen property.
Weaver-Gates faces up to seven years in prison on each charge. She is "truly sorry" for the deception and hopes to return the money she collected from the fundraisers, her attorney Deb Lux told media shortly after her arrest.
"She asks for forgiveness, although she understands many won't find it in their hearts to do so," Lux said. Weaver-Gates has been held in jail since August on $150,000 bail, and Lux has said she wants her client to receive a mental evaluation.
Police were tipped off to Weaver-Gates' ploy anonymously, they told WJAC. They said Weaver-Gates' hoax lasted two years, and she even shaved her head and lied to her own family about contracting leukemia in 2013. Her relatives would drive her to Johns Hopkins Hospital in Baltimore, where Weaver-Gates would hide while making them wait in the lobby. The hospital later confirmed she had never been a patient or received any treatments in their facilities.
Police said they believe Weaver-Gates tricked at least 165 people into donating at least $30,000 to her, including a "Bingo for Brandi" fundraiser that garnered $14,000.
"There were some inconsistencies, such as Miss Gates' hair was always there and never falling out, and she did not know the name of her doctors and other things like that," Pennsylvania state trooper Thomas Scott said.
Weaver-Gates was stripped of her crown and sash by the organization behind Miss Pennsylvania U.S. International after they learned of her alleged hoax.
© Copyright IBTimes 2023. All rights reserved.