Who Is Charles Dutoit? Famous Conductor Defends Himself From Sexual Assault Accusations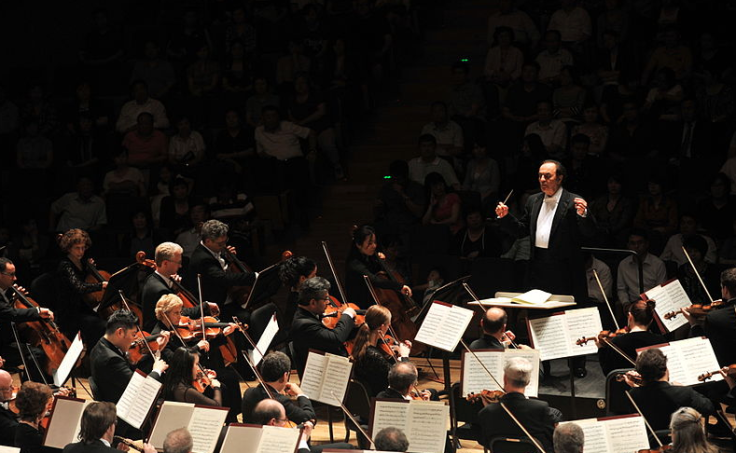 Renowned Conductor Charles Dutoit denied accusations of sexual misconduct on Saturday, adding that he plans to legally defend himself, according to the Associated Press.
Major symphonies in the U.S., Europe and Australia suspended their ties with Dutoit, 81, shortly after multiple people accused him of sexual assault. Three singers and a musician came forward and told AP about Dutoit's alleged sexual misconduct towards them. In response, Dutoit's office told AP on Saturday the accusations "have absolutely no basis in truth."
"The allegations made against me are as shocking to me as they are to my friends and colleagues. I do not recognize the man or the actions being described in the media," Dutoit said in a statement.
He added:
"Whilst informal physical contact is commonplace in the arts world as a mutual gesture of friendship, the serious accusations made involving coercion and forced physical contact have absolutely no basis in truth. I am taking legal advice and plan to meaningfully defend myself and I believe within this current climate, media accusations on serious physical abuse do not help society tackle these issues properly if the claims are in fact not true."
A total of eight major symphonies ended their ties with Dutoit. The Royal Philharmonic Orchestra in London said Friday it had suspended Dutoit's appearances, where he is the artistic director and principal conductor. Meanwhile, The Philadelphia Orchestra, where Dutoit was chief conductor from 2008-2012, also cut relations with him following the accusations. Other orchestras in New York, Chicago and Cleveland said the Swiss-born conductor had withdrawn from upcoming appearances.
Graphic Sexual Accusations Against Charles Dutoit
Four women told AP that the renowned conductor assaulted them on the sidelines of rehearsals and performances in multiple cities. The misconduct happened between 1985 and 2010, including in a moving car, elevator, Dutoit's dressing room and hotel suite. One of the women said the conductor assaulted her four separate times between 2006 and 2010. The women said they did not file complaints because of Dutoit's powerful position, fearing they would lose their jobs.
Sylvia McNair, a two-time Grammy award winner, described her experience to AP. She said Dutoit cornered her in an elevator at a hotel after a rehearsal in 1985 when she was 28 years old.
"As soon as it was just the two of us in the elevator, Charles Dutoit pushed me back against the elevator wall and pressed his knee way up between my legs and pressed himself all over me. [...] I managed to shove him off and right at that moment, the elevator door opened. I remember saying, 'Stop it!' And I made a dash for it."
Paula Rasmussen, a retired mezzo-soprano, said the conductor called her to come to his dressing room in 1991 and assaulted her before a dress rehearsal.
"He threw me against the wall, shoved my hand down his pants and shoved his tongue down my throat," she said.
© Copyright IBTimes 2023. All rights reserved.