Who Is Christine Leinonen? Pulse Shooting Victim's Mother To Address DNC In Philadelphia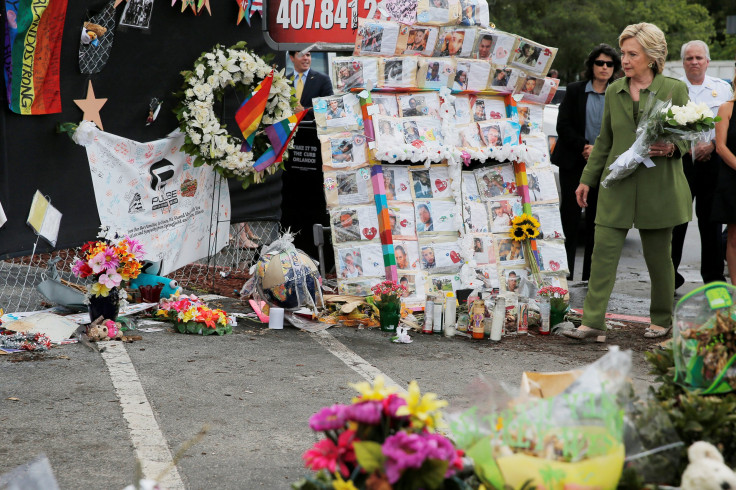 The mother of a victim who died last month in a shooting at Orlando nightclub Pulse will reportedly take the stage at the Democratic National Convention Wednesday night in support of Hillary Clinton. Christine Leinonen, whose son Christopher was killed at the Florida nightclub, will address the crowd to discuss gun control around 8 p.m. EDT, Clinton's campaign told the Orlando Sentinel.
Leinonen's name wasn't on the official DNC speaker schedule as of Wednesday afternoon, but her inclusion in the lineup would make sense. After the convention gets underway at 4:30 p.m., Erica Smegielski, Felicia Sanders and Polly Sheppard are all set to speak. Smegielski's mom, Dawn Hochsprung, died in the Sandy Hook Elementary School massacre in 2012, while Sanders and Sheppard survived the Mother Emanuel church shooting last summer in Charleston, South Carolina.
Leinonen's tragedy is much more recent: Her son — Christopher "Drew" Leinonen, a gay rights activist and counselor who liked movies — was one of the 49 people slain at the gay nightclub on June 12. The gunman declared allegiance to the Islamic State group as he carried out what would become the deadliest terrorist attack in the United States since 9/11.
The Sentinel reported Leinonen was going to appear at the DNC Wednesday with Pulse survivor Brandon Wolf and her son's ex-boyfriend, Jose Arriagada.
Leinonen has met Clinton before — last week, when the Democratic nominee visited the site of the Pulse shooting in Orlando, laying flowers at a memorial outside. "She never wanted to use me or my son for her political gain," Leinonen told WESH.
Clinton has been quick to condemn recent mass shootings while linking them to the Democrats' platform. On Tuesday, the so-called Mothers of the Movement took the stage in Philadelphia in support of Clinton. The group is comprised of black mothers of victims of police and gun violence, like Trayvon Martin and Sandra Bland, according to CNN.
After the Pulse shooting, Republican nominee Donald Trump also expressed his sympathy for the victims and their families. But in a statement, he proposed a different solution: Cracking down on Muslim immigration.
© Copyright IBTimes 2023. All rights reserved.