Who Is Damin Anthony Pashilk? Clayton Fire Suspect Arrested In California, Linked With 17 Counts Of Arson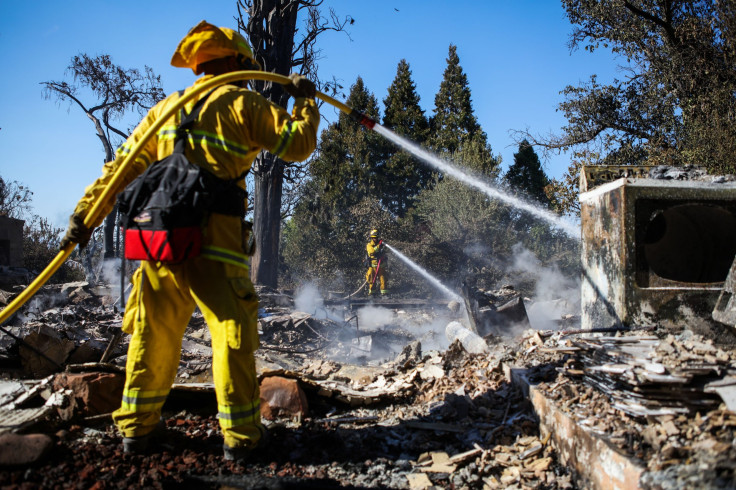 Police on Monday arrested the person they think started the 4,000-acre Clayton Fire that ravaged Northern California over the weekend. Damin Anthony Pashilk, a 40-year-old resident of Clearlake, was taken to jail in connection with 17 counts of arson, according to a news release from the California Department of Forestry and Fire Protection.
Though the Clayton Fire may be the largest blaze police allege Pashilk is responsible for, it isn't the first. Authorities suspect he started "numerous fires" in Lake County stretching back to last year, according to the release.
"The residents of Lake County have experienced senseless loss and endured significant hardship over the past year," CAL FIRE's Chief Ken Pimlott said in the statement. "Mr. Pashilk committed a horrific crime and we will seek prosecution to the fullest extent of the law."
Pimlott told KCRA that officials have spent more than $5 million fighting the Clayton Fire, which began Saturday evening along Clayton Creek Road outside of Sacramento. CAL FIRE's incident information page showed nearly 1,700 firefighters, 200 fire engines and 12 helicopters were engaged in the battle against the blaze. But it was only about 5 percent contained as of Monday night.
The Sacramento Bee reported that people listening to the police announce Pashilk's arrest Monday shouted that he should be burned or hanged for the fires he's linked with.
"How could anybody do that?" Clearlake's David Correa asked the Bee.
The police release about Pashilk's arrest didn't give other details about the suspect, but a Google search turned up at least one apparent prior arrest. In 2009, a man with the same name was arrested after he opened a door with a loaded gun when officers were raiding a house for drugs. Pashilk was "wanted for parole violations in Napa" and was booked because he was a felon with a weapon and methamphetamine, the Lake County News wrote at the time.
© Copyright IBTimes 2023. All rights reserved.