Who Is Danielle Mullins' Boyfriend? '90 Day Fiancé' Star Wants To Keep New Beau A Mystery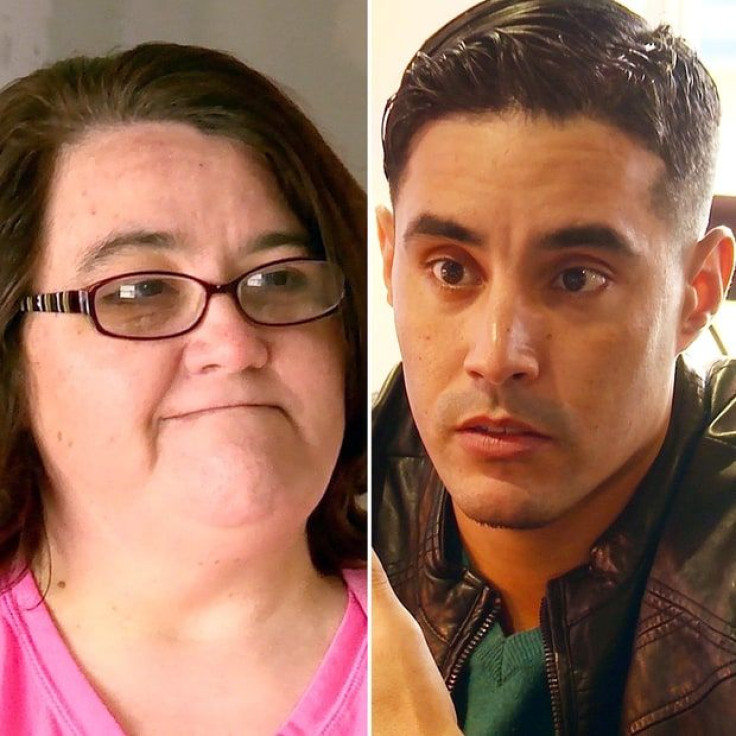 "90 Day Fiancé" star Danielle Mullins moved on from ex-husband Mohamed Jbali, but that doesn't mean she's ready to disclose the identity of her new boyfriend. The Ohio native confirmed she had a new beau on the premiere of TLC's spinoff series "Happily Ever After?" Sunday, but she wasn't ready to share further information.
In fact, viewers of "90 Day Fiancé" and "Happily Ever After?" may never get to meet him. "He is not appearing on the show," Mullins told Radar Online in an exclusive interview Tuesday. "He doesn't want the drama or to be on TV." She added: "That part of my life is private. I'm protecting him at all costs."
READ: '90 Day Fiancé' Where Are They Now? 2017 Update: Danielle Wants Mohamed Deported
Mullins and Jbali divorced March 22. She originally wanted an annulment because then it would make it harder for him to remain in the United States.
On Instagram, Mulllins didn't post about her new boyfriend. She won't even share his name.
When "Happily Ever After?" debuted Sunday, she took to Instagram to promote it. "Who is watching tonight?" she asked her followers.
She then shared a quote from inspirational speaker Jim Rohn. "You must take personal responsibility. You cannot change the circumstances, the seasons, or the wind, but you can change yourself. That is something you have charge of," the message Saturday read.
Mullins posted another message, this time from professional road racing cyclist David Millar. "People do make mistakes and I think they should be punished. But they should be forgiven and given the opportunity for a second chance. We are human begins," it read.
Despite being divorced from Jbali, she still uses his last name on social media. That doesn't mean she's forgiven him, though.
"I want to get him deported," she said in on Sunday's episode. "It's been months since I've seen him, and I am starting to move on from him. I'm going back to college, and I'm looking for a nicer home for me and my daughters, and I even have a new boyfriend."
"I'm moving on from Mohamed, but I want to show him he can't treat someone like this and expect to get away with it. After I saw him in Miami, he disappeared," she continued. "I've been trying to track him down for a while and I finally found him. He's going to have a visitor soon, and I'm finally going to get some payback."
READ: '90 Day Fiancé' Star Gets Anfisa's Name Tattooed On Ring Finger
While Jbali has been missing in action, Mullins was confident he would resurface when the show aired. "Give him time, he will resurface when show starts airing," she told Radar Online last week. "He will want to defend himself and blame everyone else."
Despite Mullins wanting him out of the country, she claimed he was still living in the U.S. "He has not been deported, it takes years before someone is deported," Danielle told Radar Online June 16. "He's probably trying to make people wonder what is going on."
Don't miss "90 Day Fiancé: Happily Ever After?" when it airs Sunday on TLC at 8 p.m. EDT.
© Copyright IBTimes 2023. All rights reserved.