Who Is David Balogun? 9-Year-Old Pennsylvania Boy Graduates From High School
A 9-year-old boy from Pennsylvania has become the second youngest person in the country to graduate from high school.
David Balogun received his diploma this month from Reach Cyber Charter School. Balogun was educated remotely, and took most of his classes from his home in the suburban area of Bensalem, according to NBC affiliate WGAL.
The 9-year-old has a special interest in science and computer programming.
"I want to be an astrophysicist, and I want to study black holes and supernovas," Balogun said when asked about his career goals and future aspirations, the outlet reported.
Balogun has already started working on his career plan. He has reportedly completed a semester at Bucks County Community College, while his parents look for other colleges.
The 9-year-old's parents, both of whom hold advanced degrees, explained the journey has not been easy. They had to maintain an "outside the box" approach, while their child completed high school, Guardian reported.
"Playing pillow fights when you're not supposed to, throwing the balls in the house," David's mother Ronya said. "He's a nine-year-old with the brain that has the capacity to understand and comprehend a lot of concepts beyond his years and sometimes beyond my understanding," she added, as per Guardian.
Balogun and his teachers only had good things to say about each other.
The 9-year-old told WGAL his teachers did not bog him down, but advocated for him.
"David was an inspirational kid, definitely one who changes the way you think about teaching," his science teacher, Cody Derr, said.
In addition to his academic excellence, Balogun has also been actively participating in other activities. The child prodigy also plays the piano and is working for a black belt in martial arts.
Balogun has now become the second youngest individual to graduate high school. He stands behind Michael Kearney, who graduated at age 6 in 1990.
Kearney enrolled at the University of South Alabama, where he received in 1994 a bachelor's degree in anthropology. He was awarded a master's degree from Middle Tennessee State University at age 14.
Kearney still holds the record for being the youngest high school graduate and has an IQ of 200, according to The Geniuses Club.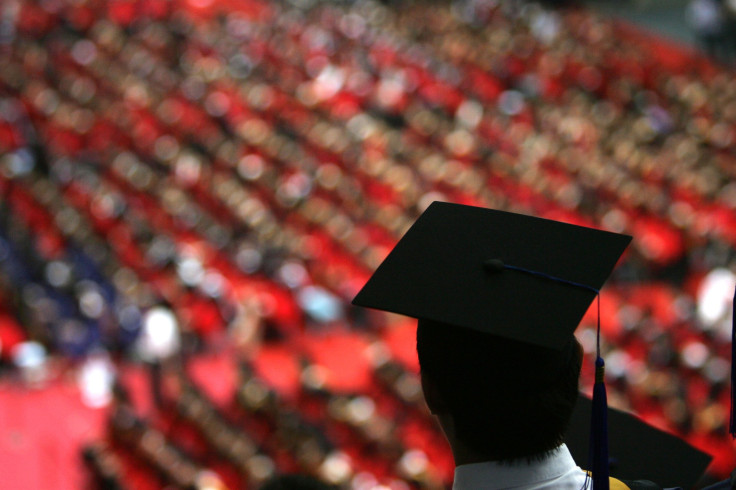 © Copyright IBTimes 2023. All rights reserved.