Who Does Hannah Pick On 'The Bachelorette'? Reality Steve Names New 2019 Winner
Weeks after informing "The Bachelorette" viewers that contestant Tyler Cameron would be Hannah Brown's ultimate winner of the 2019 season of the ABC series, Reality Steve has named a new Season 15 first-place contestant. According to the spoiler blogger's latest blog post, Hannah's newfound winner will be her originally reported runner-up, Jed Wyatt.
On Tuesday, Reality Steve reported that after naming Tyler as the winner in May, he began receiving tips that Jed was, in actuality, Hannah's winner. "Every season after I reveal the spoiler, I get sent numerous things every season about it being wrong. Some have ended up being legit...where I had to change the ending and it ended up being correct," he wrote.
"Basically every season I post the spoiler, at some point during the next few months someone will tell me the spoiler is wrong and they're hearing different. Sometimes they're right, sometimes my initial spoiler is right. This year has been no different. 3 weeks ago I started hearing that Hannah was with Jed and not Tyler."
The blogger continued to write that earlier this month, he began investigating into the claims and received "the most interesting tip about a possible Hannah and Jed engagement." He went on to share that "Hannah chose Jed at the end and they are engaged."
In an effort to combat those who wanted to see Hannah end up with Tyler, he continued by stating that he was aware "some fans are losing their marbles now because they were so convinced it was Tyler" but said he was certain about his new findings.
"Sorry the initial Tyler info was wrong. Just wasn't as solid as I thought it was," he wrote. "But the info about Jed from 3 weeks ago is as solid as I can get and I just have to leave it at that."
"The Bachelorette" airs Mondays at 8 p.m. EST on ABC.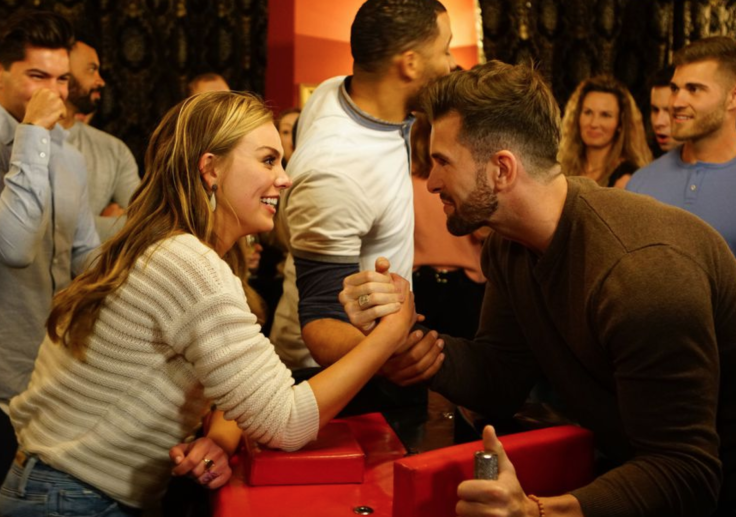 © Copyright IBTimes 2023. All rights reserved.