Who Gets BB King's Money? After Death, Blue's Singer Net Worth, Estate Now Up For Grabs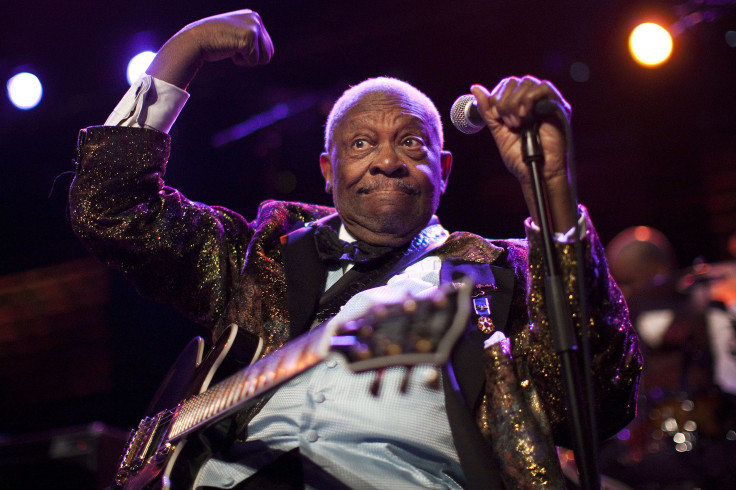 When it came to money, B.B. King had no reason to sing the blues. The legendary singer earned more than $100 million throughout his career and had an estimated net worth of more than $10 million when he died Thursday.
King passed away peacefully at his home in Las Vegas at about 9:40 p.m. He performed throughout his life until October, when he cancelled the remainder of his 2014 tour, citing dehydration and exhaustion.
His children and longtime manager had long disputed who would get his money and estate. Three of King's 11 surviving children recently accused the blues legend's manager of stealing his money and neglecting his medical care. They said they were kept from seeing him in home hospice care. A Las Vegas judge, however, found no evidence of King being abused and threw out the case last week. King's longtime business manager, Laverne Toney, was allowed to keep legal control of his affairs, reported the Associated Press.
"I don't have anything here that says he lacks capacity. He has some serious health issues. But he has counsel. If he feels like he's being taken advantage of, he has remedies," Family Court Hearing Master Jon Norheim said during the ruling.
Daughter Karen Williams and a family-nominated guardian, Fredrick Waid, had asked the court for power of attorney from Toney. They said in an April 29 petition that more than $5 million in assets was at stake. King's estate also includes intellectual property rights and royalties.
King was born Riley B. King in Itta Bena, a small farming town in Mississippi. He is a Rock and Roll Hall of Famer and a 15-time Grammy winner. His popular hits include, "The Thrill has Gone," "Rock Me Baby," "Sweet Sixteen," "Lucille," "Sweet Little Angel," "Better Not Look Down," and more.
© Copyright IBTimes 2023. All rights reserved.