Who Is Ghislaine Maxwell? Jeffrey Epstein's Assistant And 'Best Friend' Under Media Spotlight After Epstein's Death
Following the apparent suicide of accused sex trafficker and pedophile Jeffrey Epstein, as well as the release of new documents relating a 2015 case, there has been new media spotlight surrounding Epstein's cohort, Ghislaine Maxwell.
Accused of helping Epstein recruit underage girls for sexual acts, Maxwell may have been an integral part of Epstein's crimes. He once referred to her as his "best friend."
While Maxwell has not been charged with a crime, many who have followed the multi-millionaire's case may be curious about her role in his life and her background. The Guardian, Washington Post and the New York Post are just some of the publications that have referenced her this weekend.
Born in France, but raised in Oxford, England, the 58-year-old Maxwell is the ninth and youngest child of publishing mogul Robert Maxwell and French scholar Elisabeth Maxwell. Her father had a publishing empire, notably featuring numerous tabloids. In 1991, he was found dead in the Canary Islands, floating near a yacht named for his favorite daughter, the "Lady Ghislaine." After his death, it was discovered he had stolen millions from pension funds set up at the Mirror Newspaper Group, which he owned.
Maxwell received her education from Oxford University's Balliol College. After her father's death, she moved to New York where she took on somewhat of a socialite status. In 2000, she attended a Ralph Lauren Fashion Week show with Prince Andrew. She has been pictured at Chelsea Clinton's wedding in 2010, and with Tesla founder Elon Musk in 2014, and has also been seen with model Naomi Campbell and broadcaster Piers Morgan. She reportedly was romantically involved with American billionaire Ted Waitt, the founder of computer company Gateway.
According to the testimony of a home manager in a 2009 deposition, Maxwell was first linked to Epstein in 1992. Since then, she has been often photographed with him and was said to have helped him organize his life.
Roughly 2,000 recently unsealed court documents reveal allegations from a 2015 defamation lawsuit brought forward by Virginia Roberts Giuffre, 36, who claimed that she was groomed by Epstein and Maxwell to be a "sex slave," both for Epstein himself and for numerous other high-profile men.
These men allegedly included politicians, a modeling agent, a money manager, a "foreign president," and a "well-known prime minister." Giuffre claims to have first met Maxwell at Donald Trump's Mar-a-Lago resort in Palm Beach around 2000. A picture from February 2000 has circulated since Epstein's arrest showing Trump and then-girlfriend and current first lady Melania Trump, along with Epstein and Maxwell at Mar-a-Lago.
"I know somebody," Maxwell said, according to Giuffre. "We can train you. We can get you educated. You know, we can help you along the way if you pass the interview. If the guy likes you, then, you know, it will work out for you. You'll travel. You'll make good money."
Maxwell is also named in other suits from women alleging that they were trafficked by Epstein and Maxwell.
Since Epstein's arrest in early July, Maxwell has avoided press contact.
Maxwell had an environmental venture, the TerraMar Project, which shuttered on July 12. The New York Post reported that her Upper East Side home was its official office. Maxwell had twice spoken before the United Nations about oceans advocacy.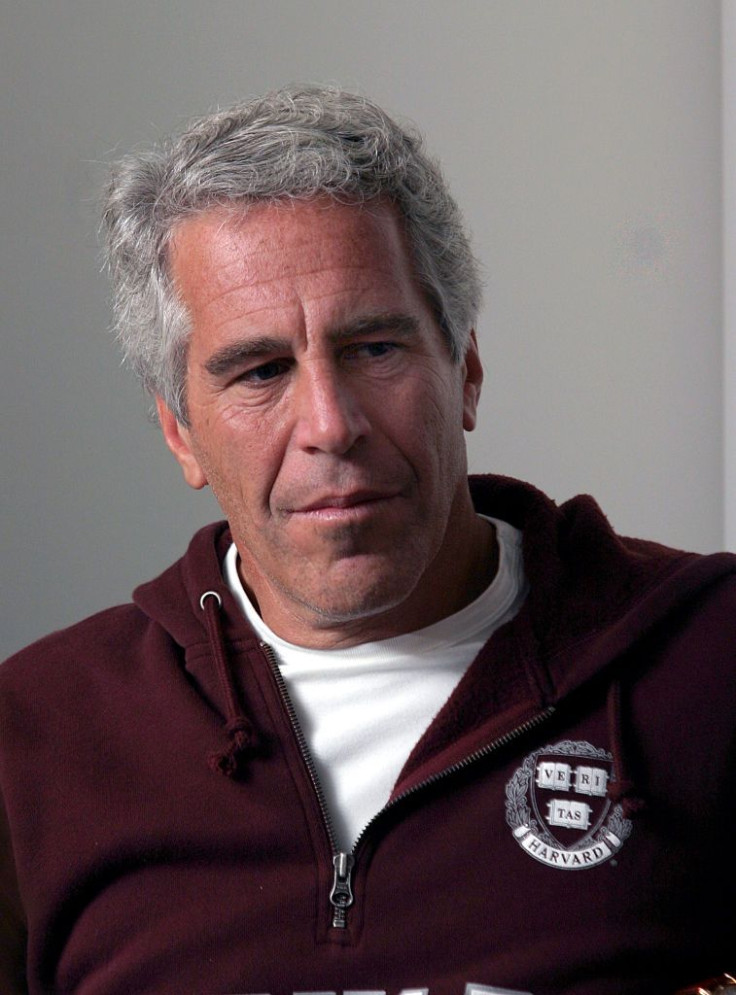 © Copyright IBTimes 2023. All rights reserved.