Who Is Jared Taylor? White Supremacist Sues Twitter After Being Banned
Jared Taylor, a white nationalist and white supremacist and founder of American Renaissance, is suing Twitter over the company's decision to ban Taylor's accounts from its platform.
According to a court filing made Tuesday, Taylor is seeking the reinstatement of his accounts and is claiming that Twitter has violated a number of laws that grant Taylor and others the right to free speech.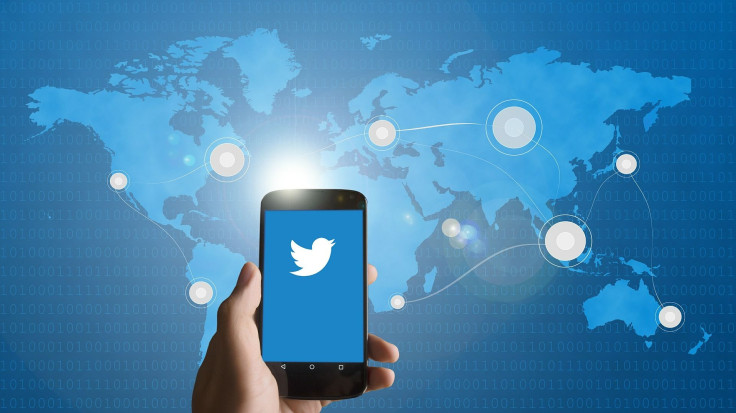 The lawsuit, filed on Taylor's behalf by his lawyer Marc Randazza—a controversial figure who has previously represented Andrew Anglin, the founder of the neo-Nazi website the Daily Stormer.
The 30-page lawsuit filed with the San Francisco court alleges Twitter violated several articles of the California Constitution that guarantee "every person may freely speak, write and publish his or her sentiments on all subjects."
Taylor's case also invokes the Unruh Civil Rights Act, a California law that prevents businesses in the state from engaging in discrimination based on a number of factors including "sex, race, color, religion, ancestry, national origin, age, disability, medical condition, genetic information, marital status or sexual orientation."
The law has never been applied to the internet—and even if it were to be, it is not clear what part of the law Twitter violated in banning Taylor from the platform, as it appears the white supremacist was removed to prevent him from spreading a hateful ideology.
Taylor is not the first controversial figure to invoke the Unruh Civil Rights Act while suing an internet company. Mike Cernovich also invoked the law while explaining why he planned to sue the blogging platform Medium for suspending him. Alt-right figure Chuck Johnson also sued Twitter for banning him and used Unruh as the basis.
Taylor's lawsuit claimed he showed the "utmost respect" while using Twitter and argued his accounts—both his personal account and one for his white nationalist publication American Renaissance—were removed from the platform by Twitter because of his "controversial viewpoints and perceived affiliations."
In attempts to play up Taylor's positive qualities, the lawsuit notes the notorious white nationalist is "well known [...] for taking a positive attitude toward Jews."
It also quotes in part a description of Taylor from the Southern Poverty Law Center (SPLC) that describes him thusly: "In his personal bearing and tone, Jared Taylor projects himself as a courtly presenter of ideas. The quote in the lawsuit is cut short, excluding the following: "...that most would describe as crudely white supremacist — a kind of modern-day version of the refined but racist colonialist of old."
Taylor's publication has been described by the Anti-Defamation League as promoting "pseudo-scientific studies that attempt to demonstrate the intellectual and cultural superiority of whites," and publishing "articles on the supposed decline of American society because of integrationist social policies."
© Copyright IBTimes 2022. All rights reserved.
FOLLOW MORE IBT NEWS ON THE BELOW CHANNELS