Who Is Jesse Watters? Fox News Host Denies His Ivanka Trump Comment Was Sexist Or Lewd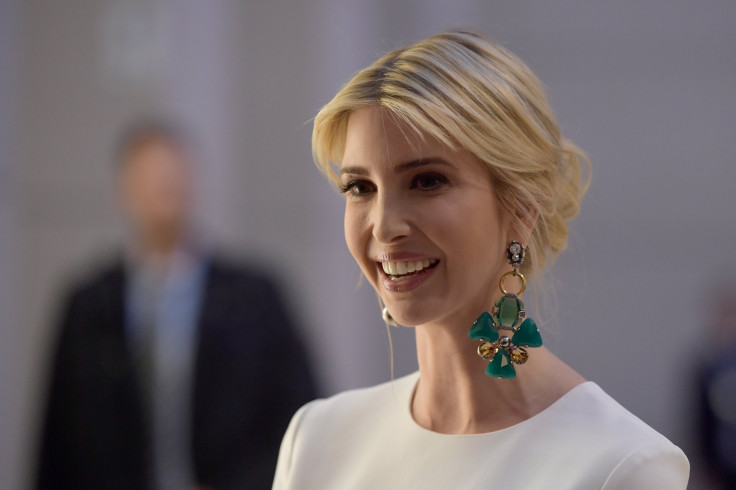 Fox News' Jesse Watters was caught in a muck of controversies after his comments on Ivanka Trump, Tuesday during his primetime segment "The Five", was deemed offensive and lewd by critics.
Commenting on a footage of the first daughter being booed on stage at an event in Berlin, Watters started off with criticizing the audience: "It's funny, the left says they really respect women, and then when given an opportunity to respect a woman like that, they boo and hiss."
But he did not stop there. "So I don't really get what's going on here, but I really liked how she was speaking into that microphone," he added with a grin.
Watters tried defending his stand with a statement on Wednesday: "During the break we were commenting on Ivanka's voice and how it was low and steady and resonates like a smooth jazz radio DJ. This was in no way a joke about anything else."
His statement did not silence his critics, who believed that the comment was meant to be a sexual innuendo.
"Jesse Watters making a thinly veiled remark about how Ivanka holds a microphone is sure to help FOXNews' PR department on sexual harassment," tweeted Eric Schmeltzer, a PR consultant.
"FOX, clean it up. Get rid of those who cannot measure up." wrote popular TV personality Mika Brzezinski.
Lisa Bloom, the attorney defending the case of three women who filed for sexual harassment against O'Reily said: "maybe you should be next."
"We all saw your hand to mouth gesture on the video. We're watching how you demean women. We brought O'Reilly down. Maybe you should be next," she added.
Watters, a Bill O'Reily protégé, is being criticized at a difficult time. Bill O'Reily, Fox's popular on-air persona, was forced to resign when it surfaced that he, along with the network, has spent a total of $13 million on settling matters with five women who had blamed him of sexual harassment. Watters rose to fame in the show "The O'Reily Factor" and was recently shifted to the primetime at 9p.m. EDT "The Five."
Former chairman of the network, Roger Ailes, was forced out last year after former anchor Gretchen Carlson accused him of inappropriate conduct and sexual harassment.
© Copyright IBTimes 2023. All rights reserved.