Who Is Jilissa Ann Zoltko? 'Bachelorette' Alum Tyler Cameron Spotted With Model
Does Tyler Cameron have a new leading lady in his life?
The answer to that question remains a mystery, but what is known is that "The Bachelorette" alum was recently spotted out grabbing a meal with model Jilissa Ann Zoltko.
In a series of photos shared with "The Bachelor" fan account Bachelor Tea Daily on Sunday, the duo is seen exiting a restaurant and riding together in a truck with Tyler behind the wheel. It's only a matter of time when it will be revealed whether they are just friends or pursuing a possible romantic connection, but in the meantime, there are a few facts available about Jilissa.
As reported by US Weekly, Jilissa is a 22-year-old model who resides in Miami, Florida, which is not too far from Tyler's hometown of Jupiter, Florida, where he has been quarantined with family and friends.
She also seemingly shares a mutual friend in Kate Dooley with the 27-year-old contractor. Jilissa follows Kate, who was part of the notorious TikTok "Quarantine Crew" that consisted of Tyler, Tyler ex Hannah Brown, upcoming "The Bachelor" star Matt James and others, on Instagram.
READ: 'Bachelorette' Star Tyler Cameron Sets Record Straight On Hannah Brown Relationship
Neither Tyler nor Jilissa have commented on their relationship status but this isn't the first time Tyler has been seen hanging out with a blonde woman. Back in April, he sparked romance rumors when he was photographed working out with a mystery blonde. However, he quickly shut those rumors down while simultaneously addressing fans' concerns that he wasn't adhering to social distancing rules.
"Some neighbors were running sprints, one goes to school and plays sports with Ryan," the "Barkitecture" star tweeted at the time, referring to his brother, who attends at Florida Atlantic University. "I challenged them to some sprints … After our workout and we talked for a bit … from a distance. But you guys seem to like to jump to conclusions about everything without any real context so I thought I'd give y'all the context."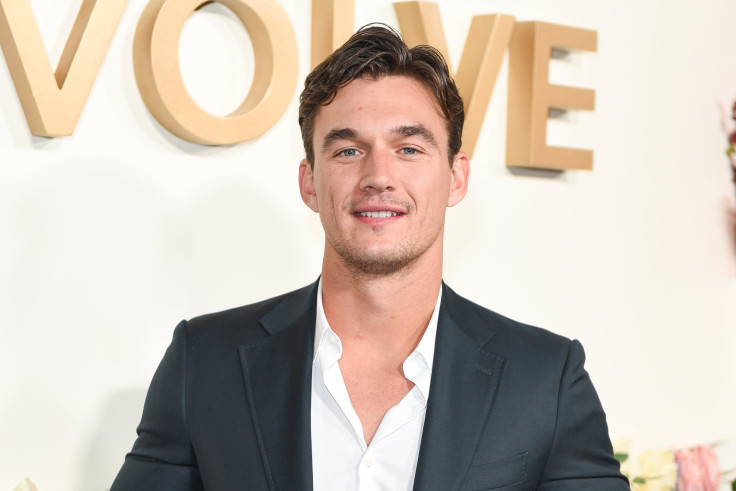 © Copyright IBTimes 2023. All rights reserved.