Who Is Kim Dotcom? Seth Rich Was A 'Hero' Who Leaked DNC Emails To WikiLeaks, Hacker Claims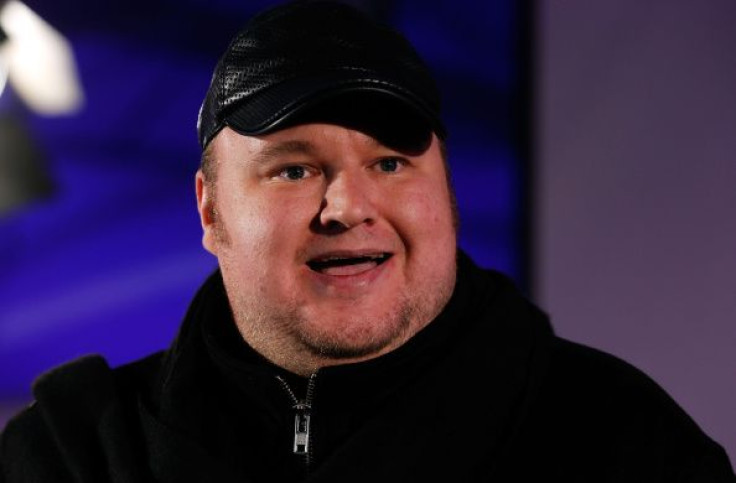 New Zealand hacker Kim Dotcom made a bold statement Tuesday when he said former Democratic National Committee staffer Seth Rich was involved in the DNC leak. Thousands of emails, including ones written by 2016 presidential candidate Hillary Clinton, were posted to WikiLeaks last summer. It was widely rumored, though never proven, that Russia was responsible for the hack.
Kim Dotcom, whose birth name is Kim Schmitz, took to his website to post his message. He started by saying the former DNC staffer was a hero. "I know that Seth Rich was involved in the DNC leak," the hacker wrote. "I know this because in late 2014 a person contacted me about helping me to start a branch of the Internet Party in the United States. He called himself Panda. I now know that Panda was Seth Rich."
READ: Seth Rich Murder Conspiracy Theories Revived By Reddit, Kim Dotcom, Newt Gingrich And More
It was never proven by authorities that Rich had a hand in the leak. He was killed July 10, 2016 after being shot while walking home from a bar. He was talking to his girlfriend at the time of his death. Rich's homicide was never solved.
Rich worked as a data analyst. "Panda advised me that he was working on voter analytics tools and other technologies that the Internet Party may find helpful," the New Zealand hacker said. "I communicated with Panda on a number of topics including corruption and the influence of corporate money in politics."
Kim Dotcom noted Rich's family wanted him to be sensitive. "That request is entirely reasonable," he wrote.
Like the famous hacker wrote the day before, Kim Dotcom referred to his attorneys before he released his statement. "I have consulted with my lawyers. I accept that my full statement should be provided to the authorities and I am prepared to do that so that there can be a full investigation," he wrote. "My lawyers will speak with the authorities regarding the proper process."
Rich's death being connected to the DNC leak is considered a conspiracy theory, but Kim Dotcom said he had proof. "If my evidence is required to be given in the United States I would be prepared to do so if appropriate arrangements are made. I would need a guarantee from Special Counsel Mueller, on behalf of the United States, of safe passage from New Zealand to the United States and back," he wrote. "In the coming days we will be communicating with the appropriate authorities to make the necessary arrangements. In the meantime, I will make no further comment."
READ: Seth Rich Conspiracy Theories Re-Emerge
At the end of his statement he finished with, "The truth will come out!"
Fox News retracted a story about Rich's death being a conspiracy Tuesday promptly after it was published. His family thanked the network for taking it down in a public statement.
"The family would like to thank Fox News for their retraction on a story that has caused deep pain and anguish to the family and has done harm to Seth Rich's legacy," spokesperson Brad Bauman said. "We are hopeful that in the future that Fox News will work with the family to ensure the highest degree of professionality and scrutiny is followed so that only accurate facts are reported surrounding this case."
Follow me on Twitter @mariamzzarella
© Copyright IBTimes 2022. All rights reserved.
FOLLOW MORE IBT NEWS ON THE BELOW CHANNELS