Seth Rich Murder Conspiracy Theories Revived By Reddit, Kim Dotcom, Newt Gingrich And More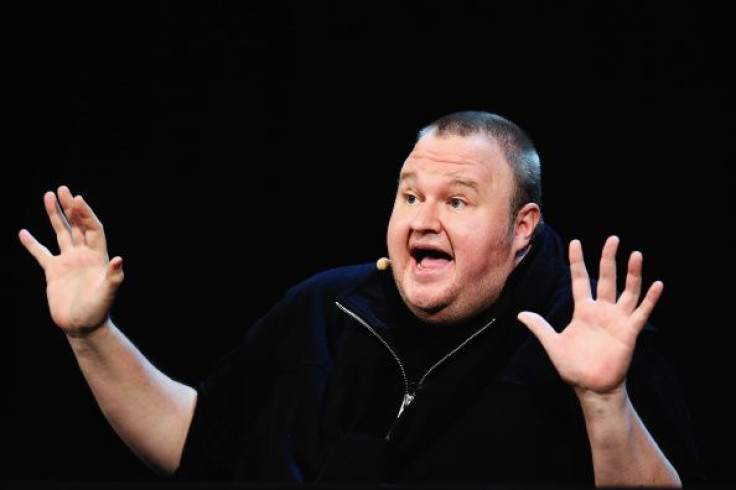 Former Democratic National Committee staffer Seth Rich was killed last year and there's a popular conspiracy theory that he was slayed to cover up the truth about how WikiLeaks garnered tens of thousands of hacked Democratic Party emails. The theory isn't new, but was resurfaced by former House speaker Newt Gingrich on the Sunday edition of "Fox and Friends." The following day, old Reddit posts by Rich had apparently been edited, as per "rogue journalist" Caitlin Johnstone.
Gingrich questioned why Rich's death wasn't investigated further.
READ: Seth Rich Conspiracy Theories Re-Emerge​
"We have this very strange story now of this young man who worked for the Democratic National Committee, who apparently was assassinated at 4 in the morning, having given WikiLeaks something like 53,000 emails and 17,000 attachments," Gingrich said.
"Nobody's investigating that, and what does that tell you about what's going on? Because it turns out, it wasn't the Russians. It was this young guy who, I suspect, was disgusted by the corruption of the Democratic National Committee. He's been killed, and apparently nothing serious has been done to investigative his murder. So I'd like to see how [Robert S.] Mueller [III] is going to define what his assignment is," he continued.
There's no evidence that Rich was the person who leaked the emails to WikiLeaks, the Washington Post noted Monday. According to conspiracy theorists, Rich was apparently used by the hacker Guccifer 2.0 to break into DNC servers.
The new conspiracy theory, as reported by the Post, claims WikiLeaks founder Julian Assange offered a reward to find out information about Rich's death. Assange gave apparently gave a strange, non-answer when asked if Rich was his source for the DNC email leak.
Kim Dotcom, an Internet hacker and businessman, claimed he was responsible for the DNC email leak —Seth Rich was a source of data for him.
"I knew Seth Rich. I know he was the @Wikileaks source. I was involved," Dotcom tweeted Saturday. I'm meeting my legal team on Monday. I will issue a statement about #SethRich on Tuesday. Please be patient. This needs to be done properly."
Fox News host Sean Hannity retweeted Dotcom's message, writing: "Stay tuned. Public invitation Kim Dotcom to be a guest on radio and TV. #GameChanger. Buckle up destroy Trump media. Sheep that u all are!!"
As apparently evidence for Rich's alleged involvement in the DNC leak continued to mount, netizen Caitlin Johnstone noted the Reddit posts made by the former DNC staffer had been edited. She took screenshots and posted them to her blog.
READ: Kim Dotcom Wants FBI Director James Comey To Be Questioned By New Zealand Police
"I am not writing this article to accuse anyone of anything," she wrote Monday. "If Reddit administrators deleted the personal information tying a murder victim to his Reddit account after it was found by online sleuths, and if they feel they had a good reason for doing it the way they did, I am sure we're all open to hearing their reasoning. But that information is key to piecing together data that could quite literally save the world, and we need to pay attention to this sort of thing and have a public debate about it."
One of the things that was changed was his email account. Johnstone went through his account and noted the discrepancies in all the time stamps, like how some things were months, which would be impossible for Rich to do himself since he was killed July 10, 2016.
Follow me on Twitter @mariamzzarella
© Copyright IBTimes 2023. All rights reserved.