Seth Rich Conspiracy Theories Re-Emerge As Kim Dotcom Says DNC Staffer Was Wikileaks Source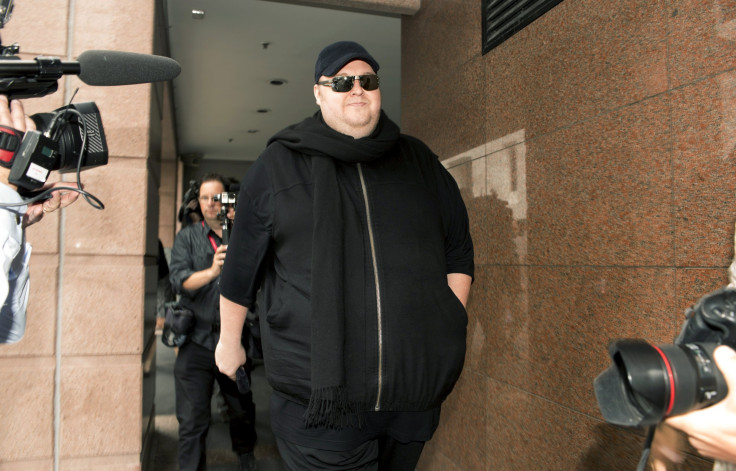 Conspiracy theories surrounding Democratic National Committee (DNC) staffer Seth Rich's death July last year re-emerged over the weekend after hacker Kim Dotcom said the former was Wikileaks source. In his tweets, Dotcom offered to give Congress "written testimony with evidence that Seth Rich was Wikileaks source" — if Congress agrees to include the Seth Rich case in their Russia probe.
Rich, who worked as a voter expansion data director at the DNC, was shot twice in the back while walking home in Bloomingdale neighborhood of Northwest Washington, D.C., last year. At a time when police linked Rich's death to a botched robbery case, doubts were raised that the 27-year-old was killed in retaliation for aiding leak of DNC emails that Wikileaks published ahead of 2016 Democratic National Convention. Further rumors surfaced after Wikileaks offered a $20,000 reward for information on the murder of Rich.
Read: Who Is Seth Rich? Wikileaks Offers Reward For Info On Murdered DNC Staffer
"This is a robbery that ended tragically," Kevin Donahue, Washington's deputy mayor for public safety, told NBC News this week. "That's bad enough for our city, and I think it is irresponsible to conflate this into something that doesn't connect to anything that the detectives have found. No WikiLeaks connection."
Late Sunday, founder of Wikileaks Julian Assange responded to Dotcom's tweet.
Also, a prominent ally of President Donald Trump Sunday hinted at conspiracy surrounding Rich's death when he asked investigators probing alleged links between the president's aides and Russia to focus on young DNC staffer's killing.
In an appearance on "Fox and Friends," Newt Gingrich publicly hinted at the conspiracy theory that Rich was "assassinated" after giving DNC emails to WikiLeaks.
"We have this very strange story here of this young man who worked for the DNC who was apparently assassinated at four in the morning having given WikiLeaks something like 23,000 – I'm sorry, 53,000 – emails and 17,000 attachments," Gingrich said. "Nobody's investigating that, and what does that tell you about what was going on, because it turns out it wasn't the Russians, it was this young guy who, I suspect, who was disgusted by the corruption of the Democratic National Committee," Gingrich said.
"He's been killed, and apparently nothing serious has been done to investigate his murder. So, I'd like to see how [former FBI director Robert] Mueller is going to define what his assignment is, and if it's only narrowly Trump, the country will not learn what it needs to learn about foreign involvement in American politics," he added.
Earlier this week, the Russian embassy in U.K. also shared a statement on Twitter, calling Rich a murdered "WikiLeaks informer" and claiming that the British mainstream media was "so busy accusing Russian hackers to take notice."
At the time of Rich's death, police found his wallet, watch and other personal items lying with him, leading many to conclude that law enforcement's view of the crime as a robbery attempt was inaccurate.
© Copyright IBTimes 2023. All rights reserved.