Who Is Kristen McQueary? 'Wishing For Hurricane Katrina' Chicago Tribune Columnist Comes Under Fire Ahead Of New Orleans Anniversary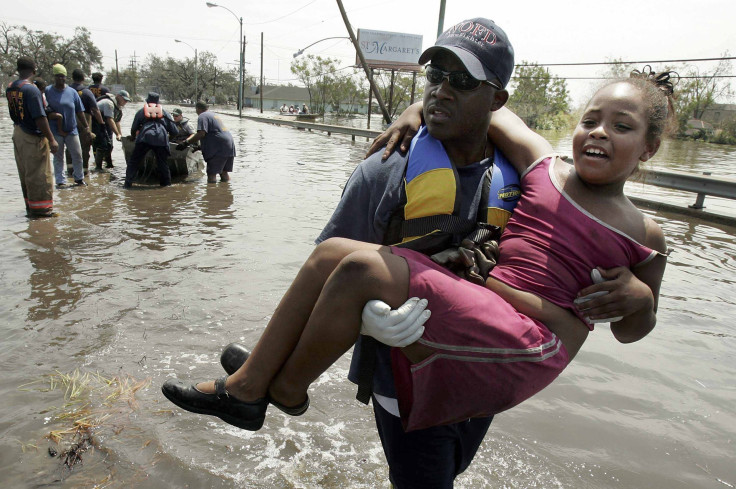 Just two weeks before the tenth anniversary of Hurricane Katrina, the catastrophe that took more than 1,800 lives and destroyed most of New Orleans, a Chicago Tribune columnist wrote an editorial Thursday saying she hoped for a similar disaster to befall Chicago. The columnist, Kristen McQueary, has come under fire for remarks that many perceived as mocking the tragedy in New Orleans.
After outrage broke out on Twitter, the Chicago Tribune quickly changed the headline of McQueary's piece from "In Chicago, Wishing for a Hurricane Katrina" to ""Chicago, New Orleans, and Rebirth." The article was also edited after its original publication to tone down some of the statements readers found most inflammatory. But the New Orleans Times-Picayune archived the original column, and all citations in this article come from the first release of McQueary's op-ed.
"I find myself wishing for a storm in Chicago — an unpredictable, haughty, devastating swirl of fury," wrote McQueary in her Thursday column; "a dramatic levee break. Geysers bursting through manhole covers. A sleeping city, forced onto the rooftops."
The op-ed itself detailed how Chicago needed to experience a political and economic renewal in the way that New Orleans, in her opinion, did after the hurricane. Many people in New Orleans and around the country took offense, however, at McQueary's use of a real-life tragedy to make a figurative argument.
With statements such as "Chicago is so good at hiding its rot," coupled with the fact that McQueary is a white woman writing about a tragedy that hit a black community hard, several fellow columnists and users on Twitter suggested the article had racist undertones, hinting at a rebirth that would include a cleansing of economic or ethnic undesirables.
As the controversy heightened, McQueary defended her writing on Twitter. "I would never diminish the tragedy of thousands of lives lost," she wrote.
Many Twitter users continued to reject her explanation, especially with phrases in the initial article such as, "That's why I find myself praying for a real storm," which were later changed.
McQueary has been a visible presence in local Chicago journalism for 20 years. A member of the Tribune editorial board, she used to cover the Illinois Statehouse for Chicago Public Radio and the Chicago News Cooperative. She listed her professional interests as government, politics and education in her profile on the Tribune's website.
© Copyright IBTimes 2023. All rights reserved.