Who is Melissa Petro? Former Teacher Poses Nude for Penthouse [PHOTO]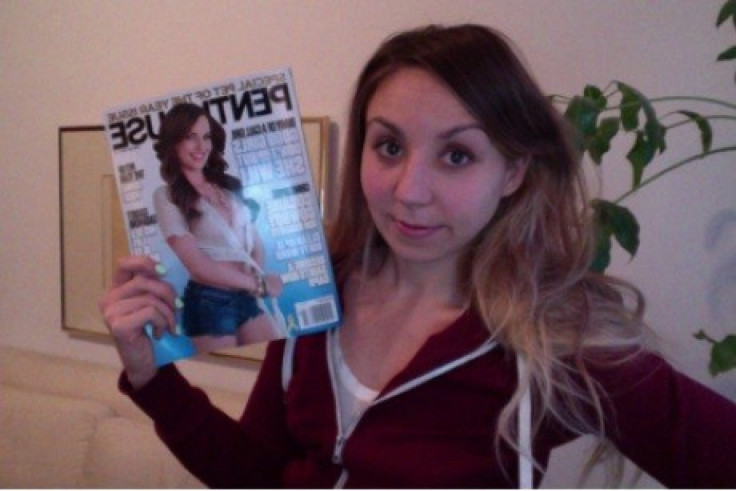 Melissa Petro, a former Bronx teacher who was forced to leave her teaching job after she revealed that she worked as a prostitute, will now go nude for Penthouse magazine's February issue, the New York Post reported.
The Post report noted that Petro will pose for the issue for a story that is titled, Unrepentant Whore.
Petro lost her teaching job last September, after she wrote what she called a scandalous article for The Huffington Post. She said the article admitted her work as a call girl, a past she said she doesn't regret and won't feel ashamed of.
Petro now makes a living by writing about her racy past for a blog on xoJane.com.
Had you asked me a year ago if I would have considered writing for Penthouse, let alone taking pictures, I would have feigned insult, Petro wrote in a post on Dec. 22. Like the offer that came from High Society -- 60K to pose fully nude -- I wouldn't have considered it.
Petro said at the time she was still trying to save her career and her reputation.
The Huffington Post reported that Petro taught at P.S. 70 in the Bronx from 2007 to 2011.
The Post reported that the Penthouse shoot at New York S&M dungeon Pandora's Box, has Petro posing in the role of a sexy teacher.
When the shoot was over, amidst my signing of releases galore -- including a creepy moment when they made me take a picture holding up my ID -- I felt a momentary panic, Petro wrote. I thought, what have I just done? Is this something I'll regret?
In the end Petro seemed to have been empowered.
I learned what I knew in the beginning: sexy and serious need not be mutually exclusive, and while I've learned that I shouldn't be careless, I do have to care less about what people think, she wrote. How much we allow our sexuality to define us has more to do with our own self-perceptions than how we are perceived by others.
© Copyright IBTimes 2023. All rights reserved.