Who Is Michael Vance? Suspect In Oklahoma Police Shooting Still At Large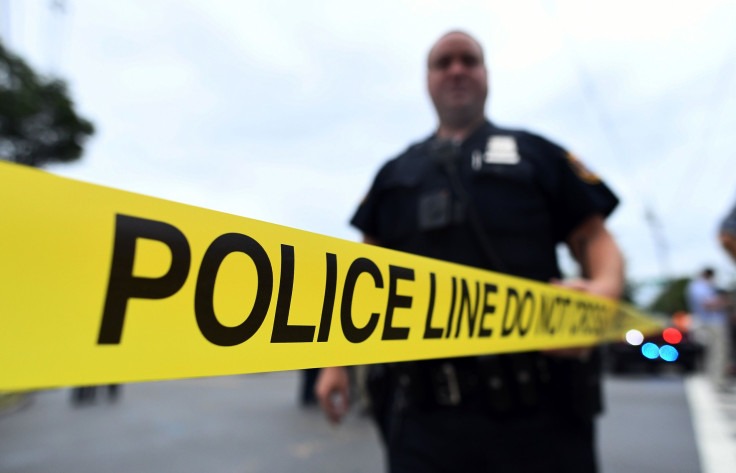 Oklahoma authorities have launched a manhunt for a suspect accused of shooting two police officers with an AK-47 rifle Sunday evening in Wellston area in Lincoln County. Officers are unsure of the suspect Michael Dale Vance Jr.'s exact whereabouts but he is believed to be on the move armed with the rifle.
Vance, a 38-year-old, reportedly shot the two officers at about 6:30 p.m. local time (7:30 p.m. EDT). He shot one officer in the leg and the other in the foot. They suffered injuries but those weren't life-threatening, the Lincoln County Emergency Management Office said.
"Both Wellston PD officers are doing well and will be recovering at home soon," officials said on the county's official Facebook page.
Vance was shot at least twice at the scene. He then stole a patrol pickup which he drove to a mobile home park nearby. Following this, he stole a woman's car after he shot at and injured her. The Oklahoma County Sheriff's Office confirmed later that Vance was also involved in the shooting of two people related to the suspect. The bodies were located near the Redbud Energy Facility in Luther, Oklahoma.
Officials believe that the suspect switched cars and may be heading to Stillwater or Ponca City in a 2007 gray Mitsubishi Eclipse. Police have detained one suspect, however, this person's role in the shooting is still unclear.
Lincoln County Sheriff Charlie Dougherty reportedly said that Vance was recently released from the Lincoln County Jail following child sexual assault accusations.
© Copyright IBTimes 2023. All rights reserved.