Who Is Pam Bondi? Florida AG Says State Will Pay For Parkland Shooting Funerals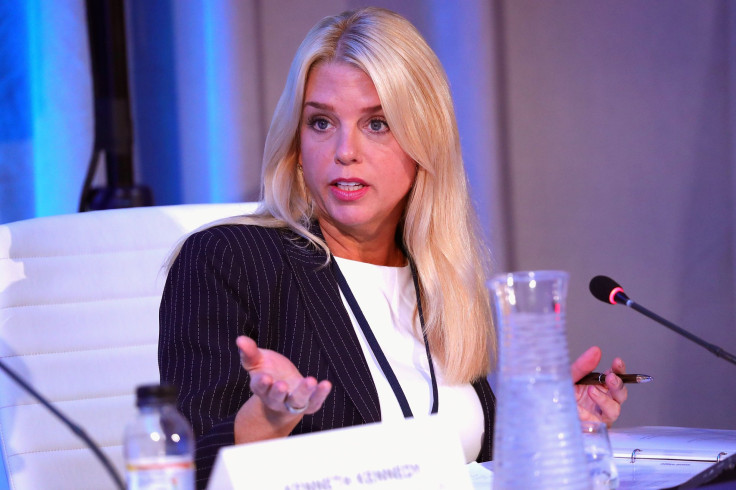 Attorney General Pam Bondi said in a Wednesday press conference that the state would cover funeral costs of the victims of a mass shooting, which claimed the lives of at least 17 people at a high school in Parkland, Florida.
Bondi called the incident a "horrible tragedy" and that the state had dealt with a similar act in 2016 after the Pulse Night Club shooting in Orlando.
She said that the state would also cover counseling for those who survived the violence.
"I have five advocates heading in right now, I will have at least 10 more tomorrow, driving in from all over the state," she said during the news conference. "We will pay for the funeral expenses of these poor victims and do everything we can to help their families.
Bondi, 52, is a Florida native who comes from a family of teachers, according to her official Facebook page.
In 1987, Bondi graduated from the University of Florida with a degree in Criminal Justice.
As an Assistant State Attorney, Bondi gained experience working under State Attorneys in the 13th Judicial Circuit, composed of more than 100 attorneys.
Bondi, a Republican, defeated Democratic State Senator Dan Gelber in 2010 and became the Attorney General of the State of Florida.
On Wednesday, at least 17 people were killed when gunfire broke out at Marjory Stoneman Douglas High School in Florida.
The suspect, identified as 19-year-old Nikolas Cruz, was charged with 17 counts of premeditated murder Thursday, according to reports.
© Copyright IBTimes 2023. All rights reserved.