Who Is Paul Nakasone? Army Cyber Warfare Chief May Head NSA Soon
Lt. Gen. Paul Nakasone, head of the Army's digital warfare branch — United States Army Cyber Command — is likely to be nominated by President Donald Trump to lead the National Security Agency (NSA), reports said.
He would also head the U.S. Cyber Command — a unit under Department of Defense. It may be noted that the NSA's current director, Adm. Mike Rogers, recently announced that he will step down this spring after serving for nearly four years as the head of the intelligence agency.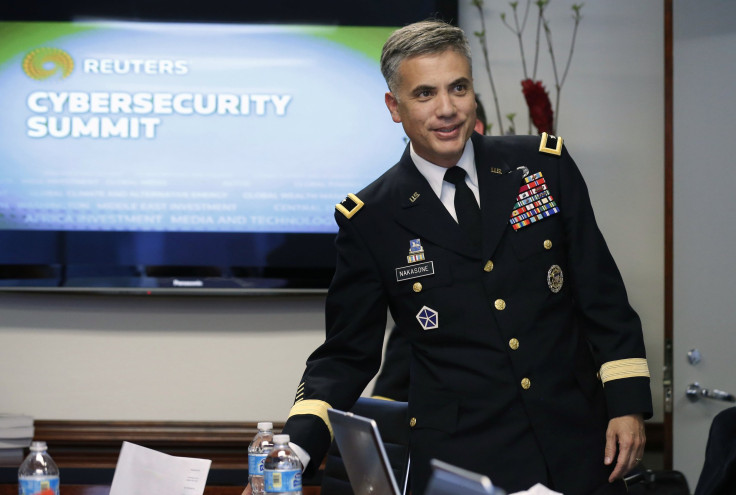 It is still not clear when the Trump administration will formally announce the decision regarding the new NSA director, but it is most likely to happen within the next two weeks. If so, the Senate Armed Services Committee would hold a confirmation hearing in March, which might be followed by another hearing by the Senate Intelligence Committee, given that the job is heavily focused on surveillance, Politico reported Tuesday.
Nakasone, 54, who took command of the U.S. Army Cyber Command on Oct. 14, 2016, is a well-respected figure within the cybersecurity and military community. As head of the digital warfare branch, he chalked out many strategies to address the threat posed by Islamic State in Iraq and Syria. He was also instrumental in expanding the Army Cyber Command by recruiting thousands of digital warriors in recent years.
To his former colleagues, Nakasone was always a thoughtful, engaging and intelligent person.
"Gen. Nakasone is a leader. He understands military cyberspace operations better than almost anyone in the United States. But, most importantly, he understands people," said Jonathan Reiber, a former senior Pentagon cyber officer during the Obama administration.
Nakasone was "eminently qualified for the role," said Raj De, who was NSA's top attorney between 2012 and 2015.
Born in St. Paul, Minnesota to Edwin M. Nakasone, a retired Army Colonel, and Mary Anne Nakasone, Paul grew up in White Bear Lake. During his career with the U.S. Army, he worked at the company, battalion, and brigade levels.
Apart from serving in the Army Cyber Command, Nakasone also worked as deputy commanding general at the U.S. Cyber Command, and was later promoted to command er of the Cyber National Mission Force.
If confirmed, Nakasone will have to address the various issues faced by the agency at present. The current NSA head Rogers was chosen for the post after former NSA contractor Edward Snowden leaked secret information about the agency's secret spying tools. Similar leaks continued to trouble the NSA after that, with the government arresting three people in the last two years for absconding with classified files.
"The NSA has challenges ahead of it in that regard," said Kate Charlet, who worked with Nakasone while working as senior cyber policy staff for Defense Secretary Jim Mattis. "From what I know and have seen of Gen. Nakasone's leadership qualities, he's the kind of person that motivates employees, that can give them sense of mission and has done that for several organizations in the past."
Nakasone has "both deep experience with cyber issues in the military and foreign intelligence issues," said De, the former top NSA lawyer.
© Copyright IBTimes 2022. All rights reserved.
FOLLOW MORE IBT NEWS ON THE BELOW CHANNELS