Who Is Philadelphia Eagles QB Jalen Hurts Dating? Meet Girlfriend Bry Burrows
The spotlight is going to be on Philadelphia Eagles QB Jalen Hurts during Super Bowl LVII as he tries to earn his first-ever ring and bring a second championship to his franchise. However, those watching the 24-year-old play who might be wondering if he's single and might be interested in a post-game date will be left looking elsewhere, as he has been happily dating a woman named Bryonna "Bry" Burrows since 2016.
The pair have generally kept their relationship private, as she does not appear anywhere on the star player's social media pages. However, according to reports, they have been in an on-and-off relationship since 2016 and are believed to have met while both attending school at the University of Alabama. According to Today, Hurts played for the school from 2016-2018 before transferring to the University of Oklahoma in his senior year. As for Burrows, she graduated in 2017 with a bachelor's degree in Spanish and political science and then received her MBA at Alabama's Manderson School of Business.
It's not clear when the pair first began to date, though they officially went public after Hurts and the Eagles clinched the NFC Championship to head to the Super Bowl, with Burrows coming onto the field and standing by Hurts in support.
While very little is known about the two as a couple, some information about Burrows can be gleaned from her LinkedIn profile. Since graduating from college, she has been employed by IBM, where she was hired as a Senior Solutions Sales Specialist for their Summit Program in 2019. Since then, she has also worked for the company as a Financial Sales Executive and Software Financing Engineer, before becoming an AI Partner in 2022.
Prior to her career, Burrows also led a very impressive academic life in college, serving as vice president of Manderson's MBA Association in 2018 and captain of the MBA Case Team, where she led the team to a national SEC championship in 2019.
It's unclear if the couple plans to take their relationship public on social media anytime soon, but eagle-eyed fans will likely find her in the crowd during the big game this Sunday at State Farm Stadium in Glendale, Arizona.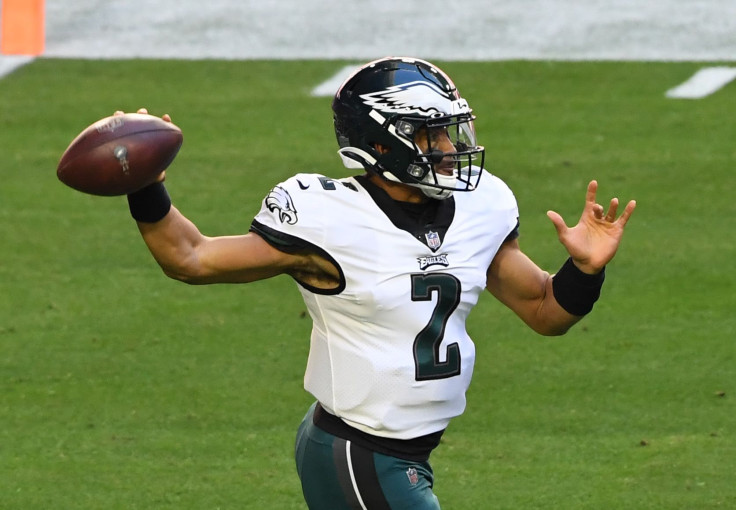 © Copyright IBTimes 2023. All rights reserved.