Who Is Sabrina Dudish? Meet Julian Edelman's Tinder Girl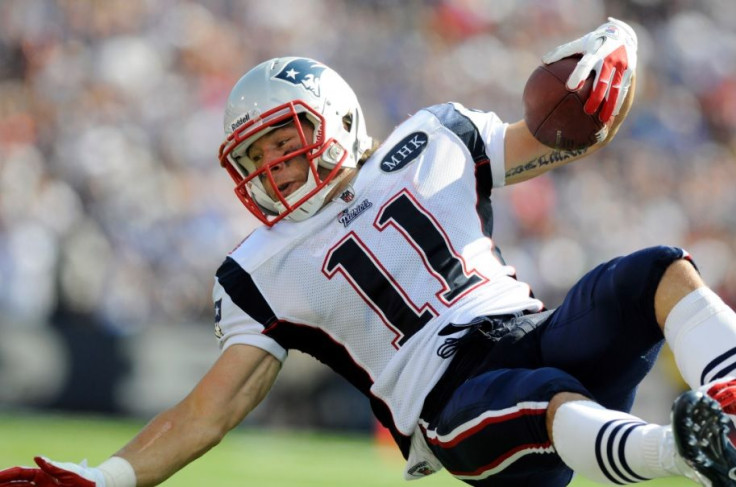 Sabrina Dudish has been identified as the girl who posted a picture of herself and New England Patriots wide receiver Julian Edelman to Tinder after they had sex. When the photo first went viral Wednesday, Deadspin and TMZ identified her only by her first name.
Dudish, a native of Natick, Massachusetts, isn't the first girl to post about sleeping with an NFL superstar. A woman by the name of "Stephanie" claimed to have been intimate with New York Giants star Odell Beckham in January, Deadspin wrote. She used vulgar language, similar to Dudish, saying she "f---ed him." Then, she posted the image to Tinder, the notorious dating app.
Since posting the Edelman pic, just a day after he helped the Pats to vistory in Super Bowl XLIX, Dudish has reportedly been banned from bars in Boston. Michael Winter, a Boston promoter, sent her this message on Facebook, according to Barstool Sports: "In many years I haven't BLACK LISTED anyone from the nightclubs. YOU ARE BLACK LISTED "86'd" so stay in Metro West. Putting Edelman on Blast during celebration…. Btw you're a 5 if that and he was blackout. I'm sure I speak on behalf of many Boston Industy ppl to not show your face in this city."
It turns out people were pretty offended by this Facebook status, and Winter eventually apologized. "My status was removed as I was reported numerous times and was in violation of something. Now my phone will stop blowing up and sorry if I offended ppl to make them report me."
Since her photo went viral, Dudish has deleted her Facebook, Instagram and Twitter accounts, The Heavy wrote.
Edelman has not made a public comment about Dudish. Instead, he tweeted a picture from the Boston parade where he celebrated his team's Super Bowl XLIX win.
Follow me on Twitter @mariamzzarella
© Copyright IBTimes 2023. All rights reserved.