Who Is Savvy Shields? 5 Things You Didn't Know About Miss America 2017 Winner
Miss America 2017 has finally been crowned!
Miss Arkansas Savvy Shields beat 51 other beautiful contestants for the crown on Sunday, Sept. 11 at the event held in Atlantic City, New Jersey, according to People. The blond beauty consistently impressed with her skills, from dancing to "They Just Keep Moving the Line" from the musical "Smash" to responding to a question about presidential candidate Hillary Clinton.
So who is Shields? Check out some fun facts about the new Miss America below!
She was a sorority sister.
Though her art and business courses keep her busy, the 21-year-old student also spends a lot of time with her sisters at her sorority house, Kappa Kappa Gamma. Shields has certainly received a lot of love and support from her girlfriends during her journey to become Miss America 2017. "The biggest thank you in the world to everyone who came by Kappa tonight," she recently shared on Instagram. "I am so humbled by all of the kindness I have received this past month and am so excited to represent you all at the Miss America pageant. So much love and so much virtual hugs."
She promotes healthy eating and living.
When it comes to her lifestyle choices, Shields' platform, "Eat Better, Live Better," says it all. The student from Fayetteville, Arkansas prioritizes health and wellness in her daily life, and her routine includes hitting the gym and cooking up nutritious but delicious food. Shields shares tips on how to live and eat healthy on Facebook and on her #HealthyTip Tuesdays on Instagram. In one of her latest posts, she shared her favorite dish to make, posting a photo of her creation. "All time favorite dinner. Brussel sprouts and salmon for the win. Season them with pepper and paprika and you're good to go!" she captioned the pic.
She's part of the Beyhive.
Shields confessed that one of her lifelong dreams is to become a backup dancer for Beyoncé. In fact, she really wants to join the "Lemonade" singer's "Formation" tour. "I want to be a backup dancer for Beyoncé. I feel like that's every dancer's secret dream is to be a backup dancer for Beyoncé especially with her new tour," she said. Well, she certainly has the skills to pull of Queen Bey's choreography. Shields showed off her dance moves at the Miss America pageant and impressed the judges, including singer Ciara, Olympic gymnast Gabby Douglas, former Miss America Sharlene Wells Hawkes, singer Cole Swindell and Mark Cuban.
She's a positive thinker.
Shields likes keeping an optimistic mindset, confessing that this is what keeps her going in every situation. When asked about winning the Miss America 2017 title, she said that though it would be the best day of her life so far, she would continue to hope for even better things in the future.
"That would be the best day of my life in the future," she told E! News about winning the pageant. "I want to always feel like the best day of my life is going to keep happening. I don't want to think that I've hit it. I want to keep expecting and knowing that better things are going to happen in my life." Perhaps the best is yet to come.
She has a big heart.
When she's not joining pageants and going to her classes, Shields devotes her time to volunteering for several charity organizations and events, including Children's Miracle Networks Hospitals and Reading Is Fundamental. "Posting again because the CMN Miracle Mile walk was too good to not share more!!" she posted on Intagram of one of the recent events she participated in. "So thankful I got to meet this champion today- Luke, you're the man."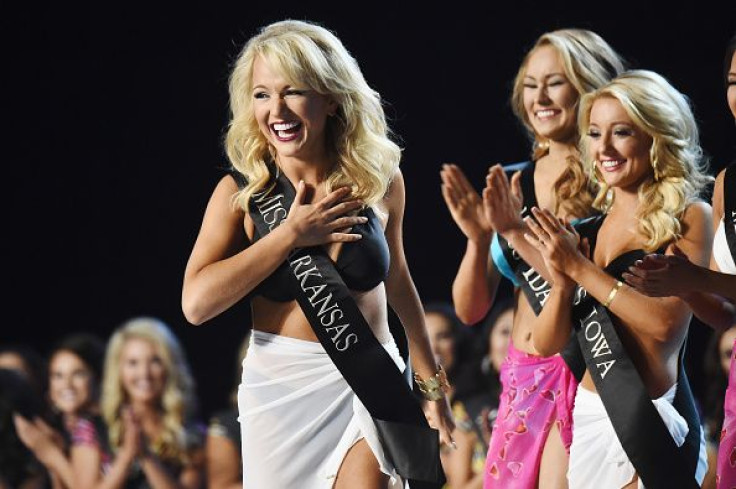 © Copyright IBTimes 2023. All rights reserved.