Who Is Skepta? Adele Dating British Rapper Following Simon Konecki Divorce
Sources have revealed Adele is dating British rapper Skepta after filing for divorce from her husband Simon Konecki in September 2019 after more than 7 years together.
Insiders told People that "things have been heating up" between Adele and Skepta, whose real name is Joseph Junior Adenuga, over the last few months.
"They run in the same circles in London, and she's having fun," a source explained.
Adele and Skepta reportedly have a lot in common, including growing up in the same neighborhood of Tottenham, London, their love of music, and raising young children.
In 2016, Skepta spoke about his close friendship with Adele during an interview with the Evening Standard.
"Adele texts me all the time and keeps me in check. She speaks to me about how things are going," he explained.
Since the beginning of his music career in the early 2000s, Skepta has worked with big names like Frank Ocean, Drake, Diddy, and A$AP Rocky.
Musical talent also runs in Skepta's family. The 38-year-old has a younger brother, Jamie Adenuga, who is also a rapper known by his stage name Jme.
For a brief time, the brothers were members of the Roll Deep group before founding their own British grime crew, Boy Better Know, in 2005.
In April 2019, the 32-year-old's reps confirmed her separation from Konecki in a statement to the AP News.
"Adele and her partner have separated. They are committed to raising their son together lovingly. As always they ask for privacy. There will be no further comment," the spokesperson said at the time.
Adele and Konecki share a son, Angelo, who was born in 2012. Meanwhile, Skepta has a daughter, Rose, from a previous relationship.
Following her split from Konecki, Adele has been focused on raising her son and helping him succeed with online learning since the coronavirus pandemic has forced many children to attend school from home.
From her role as a mom to her love life, Adele is expected to put the last few years of her life into song via a new album.
Fans may be waiting sometime before the "Hello" singer announces a release date since she admitted she hasn't finished her EP while hosting the latest episode of "Saturday Night Live."
However, when the album is released, insiders suggested fans will be please with the new music.
"There have been major challenges in her life and in the world. She's working her way around all of that and will introduce it when she's ready. She's doing well and feeling terrific," the source said.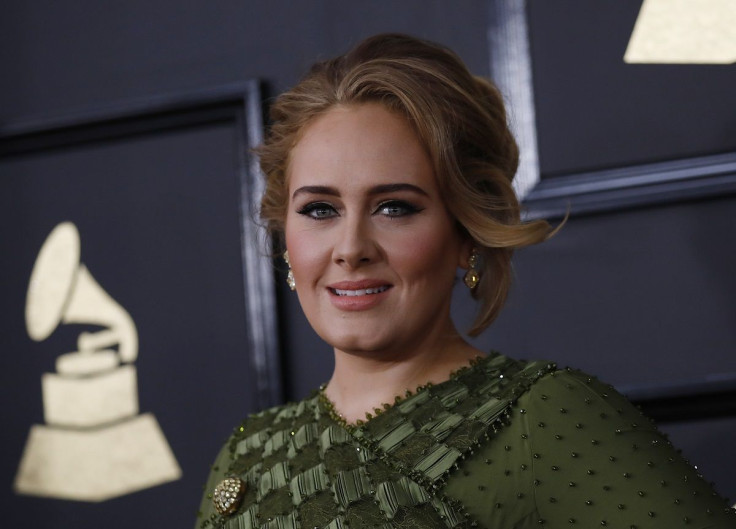 © Copyright IBTimes 2023. All rights reserved.