Who Was Rep. Gary Knopp? Alaska State Legislator, 6 Others Killed In Mid-Air Plane Collision
KEY POINTS
Rep. Gary Knopp was the sole occupant of one plane
He was a certified flight instructor and registered pilot
Cause of the plane crash was being investigated
Seven people, including Alaska House Speaker Gary Knopp, were killed in a mid-air collision involving two aircraft. The incident took place south of Anchorage on Friday, July 31.
In a press release, the Alaska Department of Public Safety the incident took place near mile 91.5 of the Sterling Highway around 8.30 a.m. local time (12.30 p.m. EDT).
"Due to safety concerns and some debris on the roadway the Sterling Highway was temporarily closed. The majority of the wreckage was located approximately two hundred yards from the road. The crash was reported by multiple witnesses," the press release stated.
Officials said that two planes were involved in the mid-air collision. While one plane had a single occupant, the other had six people on board. While six of them were declared dead at the scene, one person succumbed to injuries at the hospital.
"This is an unfathomable tragedy for multiple families today. The DPS sends a heartfelt condolence to all who lost a loved one in this mid-air collision. Troopers and partner agencies have worked together diligently at the scene and have reached out to next of kin to notify them of this heartbreaking incident," Commissioner Amanda Price, Department of Public Safety, said in the press release.
One of the victims of the crash was Alaska House Speaker Gary Knopp, who was the sole occupant of one plane. According to the Alaska state legislator's official website, Knopp was born in Montana and moved to Alaska in 1979. He and his wife settled in Kenai. After serving on the Kenai Borough Assembly from 2006 to 2012, Knopp was elected to the Alaska Legislature in 2016. He was also a certified flight instructor and registered pilot.
"As a member of the House of Representatives, Gary works to understand all aspects surrounding an issue in order to make informed decisions. He believes it is important to work together in order to find solutions to better local communities and move the State forward in a positive manner," his official website stated.
Following his death, Alaska Gov. Mike Dunleavy issued a statement saying, "The First Lady and I wish to express our heartfelt condolences to Representative Knopp's family as they mourn his untimely passing. Throughout his 42 years on the Kenai Peninsula, Gary became well known as an avid outdoorsman, a skilled pilot, and a dedicated public servant. His presence will no doubt be missed by those he faithfully served."
Meanwhile, the cause of the crash was being investigated.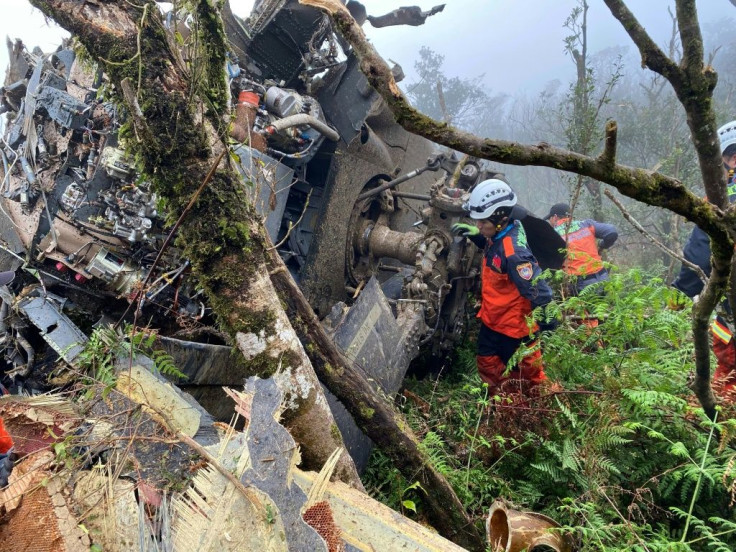 © Copyright IBTimes 2023. All rights reserved.