Who Is Winning US Election: Dixville Notch, Hart's Location, Millsfield Vote Counts In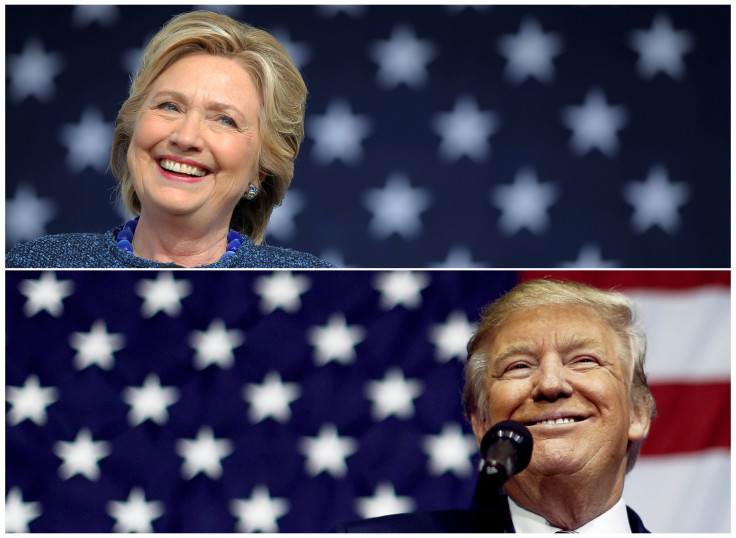 U.S. Democratic presidential nominee Hillary Clinton beat her rival Republican nominee Donald Trump in two of the three towns in New Hampshire that went to polls at midnight Tuesday. The former Secretary of State beat the billionaire in Dixville Notch and Hart's Location but Trump won in Millsfield.
New Hampshire law allows communities with less than 100 residents to open polls at midnight and close them once all registered voters have cast their ballots. In Dixville Notch, which has been voting at midnight every election since 1960, Clinton beat Trump four votes to two.
Independent Gary Johnson won one vote and Mitt Romney turned up as a surprise write-in candidate winning one vote. The number of reporters observing the voting process outnumbered the number of voters, reports said.
With the Dixville Notch results out, Election Day is officially underway. The town overwhelmingly voted Republican till 2008 when it voted for then Sen. Barack Obama. In the 2012 race, the vote ended with a tie between Obama and Romney.
In Millsfield, located 12 miles from Dixville Notch, Trump beat Clinton 16 votes to four. Vermont Sen. Bernie Sanders won one vote. Although Millsfield began midnight voting around 1952, it suspended the practice in the 1960s. The practice was revived last year in honor of the 100th anniversary of the New Hampshire primary.
Meanwhile, Hart's Location, which was the first to begin the midnight voting practice in 1948, voted in favor of Clinton who beat Trump 17 votes to 14. Johnson secured three votes while two votes went to Sanders. The town voted for Obama both in 2008 and in 2012.
Trump held his final rally before Election Day Monday night in Grand Rapids Michigan hours before polls were to open. "Go to bed right now. Get up and vote," he urged his supporters.
Meanwhile, Clinton held her final rally in Raleigh, North Carolina, where she was joined by her husband and former President Bill Clinton and their daughter, Chelsea. Singers Lady Gaga and Jon Bon Jovi were also present to show their support for the candidate.
© Copyright IBTimes 2023. All rights reserved.