Who Is Zhe 'Shelly' Wang? Translator Denies Splitting Up Bill, Melinda Gates
KEY POINTS
Zhe "Shelly" Wang denied the rumors attaching her to Bill Gates and Melinda's split
Wang works as a translator for the Bill & Melinda Gates Foundation
She has been an interpreter for nine years and she also has a degree in business
Zhe "Shelly" Wang denied the allegations linking her to Bill Gates and Melinda's split.
Earlier this week, the couple announced that they are separating after 27 years of marriage. Shortly after their split, there were rumors alleging that Gates had an affair with Wang.
Wang immediately denied the rumors involving her with the couple's split. She took to Chinese social media site Weibo and purportedly wrote, "I thought that the rumors would go away by themselves, but I did not expect the rumors to become more and more crazily spread," according to Page Six.
"How many books can I read, so why spend time on the unfounded rumors? I would like to thank everyone for their concern and help in dispelling the rumors through private messages in the past 24 hours," she added before concluding her post with "#Gates divorce, some vicious people rumor to vilify an innocent Chinese girl."
Here are five things about Wang, according to Fox Business:
1. She's an interpreter for 9 years
Wang worked as an interpreter for the Bill & Melinda Gates Foundation. She has worked for the organization since 2015 while also working as an interpreter for multiple organizations at the same time.
2. She's multi-lingual
The interpreter can speak at least six languages. She received multiple endorsements for Chinese, Spanish, French, German and Mandarin. Wang considered herself "native or bilingual proficiency" in Cantonese, Mandarin and English.
3. She previously owned a restaurant
Aside from being a translator, Wang is into business. She reportedly owned the Four Seasons Hot Pot & Dumplings located in Provo, Utah from 2006 to 2008. She was responsible for the "external networking" of the company. She was also behind the market research and analysis and in developing and managing the company website.
4. She has a degree in Business
Wang received her Bachelor of Science in Business/Managerial Economics degree from Brigham Young University in 2007. Based on her LinkedIn profile that is no longer accessible as of writing, she also studied Conference Interpretation at the Monterey Institute of International Studies from 2011 to 2013.
5. She's talented
Aside from her proficiency in speaking different languages and degree in business, Wang has an artsy side. She has been peer-endorsed for teaching piano and choreographing Chinese dance.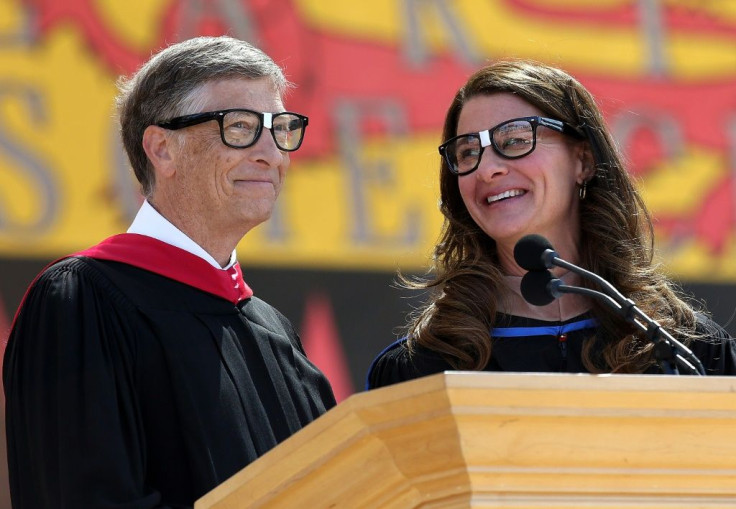 © Copyright IBTimes 2023. All rights reserved.