Who's On My Ballot? How To Check Who To Vote For, Where Your Polling Station Is On Election Day 2016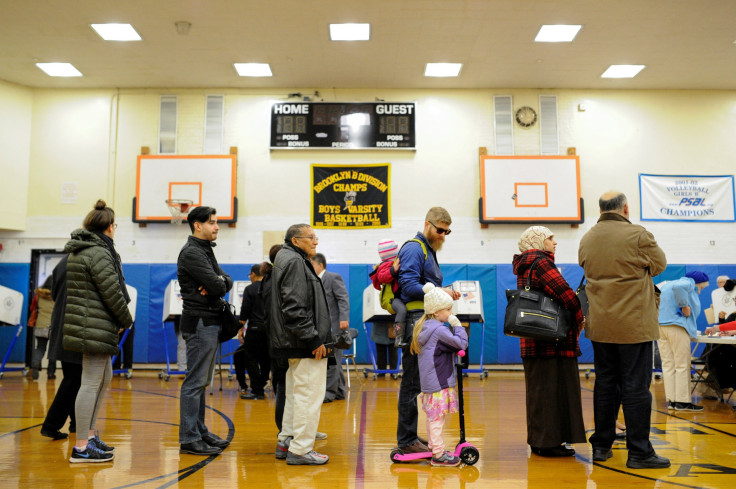 Lost in the shadow of the blustering 2016 presidential campaign and the controversies it's brought to the nation's discourse are hundreds of down-ballot races and contests. They may very well play an important role in the lives of voters who know very little about the candidates and individuals vying for those seats as they head to the ballot boxes Tuesday.
The politicians positioned lower on the ballot may not always be the most interesting of characters. Perhaps they are a bit better liked than Hillary Clinton and Donald Trump, both of whom have received record breaking unfavorability ratings, but they will inhabit important offices in Congress and state governments. Beyond those, there are important initiatives on the ballot that may require the attention of voters on all sorts of issues like the legalization of marijuana or more obscure measures that would simply make voter representation in the future more cumbersome.
Since this is 2016 and you're probably reading this on a smartphone, it may come as no surprise that there are a couple of good ways to beef up your election knowledge at the last minute online before you head to cast your vote.
There are two very common and easily accessible ways for voters to check out where to cast ballots and what will be on them.
First is Google, which easily checks locations of the nearest polling site using its maps service. It shows what's on the ballot after Googling "my polling place." At the top of the search results will be a prompt to enter a home address. Once that's entered, there will be a three-tab top-result with a map directly underneath. The other two tabs will show voting requirements and then the ballot itself.
The other option is Facebook, which is offering a vote-planning feature that lets users learn about the people running for office on their ballot. "Favorite" the ones they want to remember (and either keep that information to oneself or share it with friends) and check plenty of other stats on the candidates. The feature shows issue positions, endorsements, recent posts and even links to their website.
© Copyright IBTimes 2023. All rights reserved.