Who's Winning The Midterm Elections 2018 Right Now? Midterm Polls For Key Races
Polls and forecasts for the forthcoming U.S. midterm elections are predicting Democrats will take back the House, but not the Senate. Democrats might also pick up 6-10 governorships on Nov. 6.
According to 270toWin data, there are toss-up states in the Senate midterm elections: Arizona, Florida, Indiana, Missouri, Nevada, and Montana. That means the races in those states are very close and therefore very hard to predict. Republicans have 51 Senate seats and the Democrats have 47, while the two independent senators tend to vote with Democrats. Democrats would need to pick up more seats than is likely in order to regain control of the Senate.
The Democratic candidates for the Senate in Texas, North Dakota, Tennessee, and Mississippi have not been polling well, but the Democrats would need to win one of them to have a chance at controlling the Senate.
It's in the House of Representatives where the Democrats are expecting to win enough seats to swing the balance of power back to their party. Many Republican representatives are retiring or have decided not to run, leaving about 40 seats vulnerable to Democrats. Republican candidates are also not doing well in city suburbs, particularly with women after the confirmation hearings and vote for Supreme Court Judge Brett Kavanaugh.
Meanwhile, President Trump's approval rating recently dropped to 40 percent, which also may be dragging down the chances of Republican candidates.
The Republicans may also face resistance from younger adult voters. A survey released by the Harvard Kennedy School's Institute of Politics found that 40 percent of Americans under the age of 30 indicated they are voting in the midterm elections. Generally, an energized group of younger voters tends to vote for Democratic candidates.
At a more local level, there will be elections for 36 governorships. Currently, there are 33 Republican and 16 Democrat governors, with 1 independent. Of the 33 Republican-held seats, 26 are being contested and 13 of those positions are open. Of the Democrat-held seats, nine are being contested and four of those are open.
Democrats are also expected to make gains in governorships according to the FiveThirtyEight forecast.
How Ohio votes can often be viewed as a prime indicator of the political climate for the next presidential election. The Ohio gubernatorial race is polling slightly in favor of Democratic candidate Richard Cordray over Republican Mike DeWine.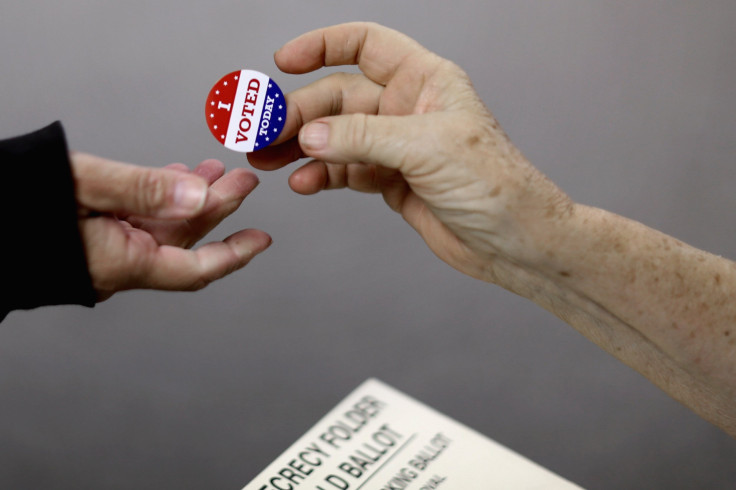 © Copyright IBTimes 2023. All rights reserved.